Over the years, I have travelled many of the roads south of I-70, but rarely have I been in the northern part of the state. I was in Estes Park last year for a wedding, but took the camper van and decided that sooner or later I would be back on the motorcycle for more exploring. Don, who is a member of our local BMW motorcycle club, put together a ride through some of the great towns in Colorado. All told, about nineteen motorcycles and twenty two folks attended, some from as far away as British Columbia and New York.
Since we were meeting in Estes Park on a Monday, I decided to leave the previous Thursday and mosey my way up there, including spending two night in Boulder. It is not unusual for some riders to cover 700 miles in one day. I figured I could easily do 900 miles in five days. I'm slow, like to meander and take photos along the way.
My longest day would be from Show Low, AZ (in the White Mountains, app 180 miles NW of Phoenix) to Montrose, CO - about 420 miles.
Leaving Show Low Thursday morning at first light.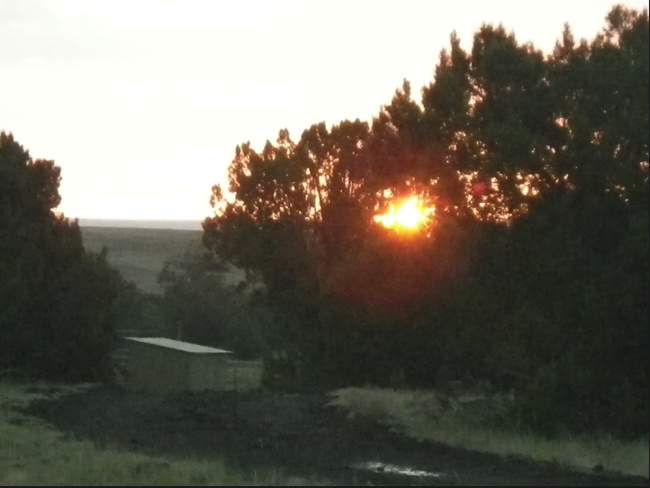 Heading north from Gallup, through Cortez, by Telluride, across Ridgeway and north to Montrose.