Over dinner one night, my motorcycle riding buddy, Dr. Bob, suggested we go on a trip - somewhere, anywhere. Foreign. He has been to Europe numerous times and aside from Mexico, I have not ridden outside of the US. He suggested to go online and take a look at a several motorcycle tour companies and exchange ideas of interesting destinations.
Hey Dr. Bob, how about Argentina? - "Your'e kidding, right?"
Hey Dr. Bob, how about Thailand, on a really small bike on really bad dirt roads, but great food!. "Not a chance!"
Then he says "How about the Balkans?" Where and what is the Balkans?
Yugoslavia was a country in southeast Europe that came into existence after WW1 in 1918 under the name of Kingdom of Serbs, Croats and Slovenes. It wa renamed the Kingdom of Yugoslavia in 1929 and came under communist rule in 1946. From 1980 on, with the rise of nationalism, Yugoslavia broke up into separate states.
Over 1,600 miles, we would visit - Serbia, Bulgaria, Macedonia, Albania, Montenegro and Kosovo.
This would be our route.
I did not know what to expect when I signed up for "Intriguing Southwest Europe". It sounded interesting and adventurous. No matter how much history I read about the area, I could not form a clear picture of the cities and countryside. I've been to London, Copenhagen, Paris, Rome (tho many years ago), but the Balkans?
It looks much like central Europe did, maybe 30, 40, 50, or even 60 years ago. The cities, after being under communist rule for some many years, are moving ahead slowly (maybe not as fast as the younger generattion would like), the rural areas still have hand built haystacks, cords of firewood, donkeys and carts delivering goods (though one very young driver had the reins in one hand and an iPhone in the other).
These are countries with one foot firmly planted in the past and the other stepping into the future. They are still countries not used to tourists. They can be very warm and hospitable, yet unsure as to why you want to visit their homeland.
They are all horrible drivers. Period.
The meals were mainly grilled meats - lamb, chicken, beef and salads of fresh tomatoes, cucumbers and cheese. Seafood, especially on the coast was excellent. Many times you can see foods being delivered early in the morning, by horse and cart. Box upon box stacked high.
Our journey started in Belgrade, Serbia at a very fashionable "In Hotel".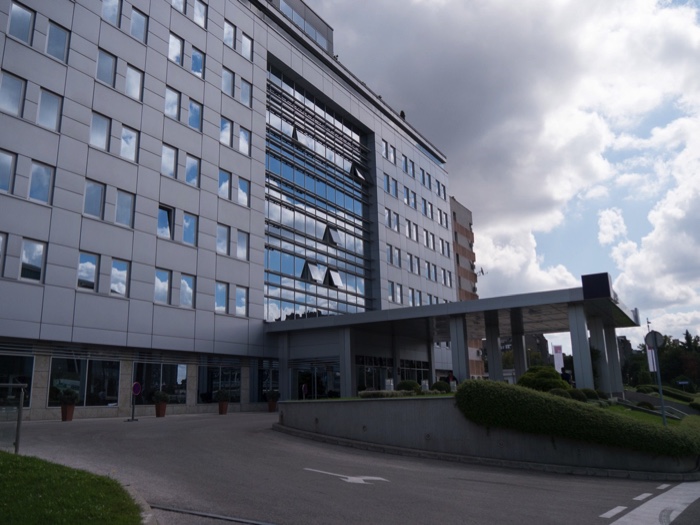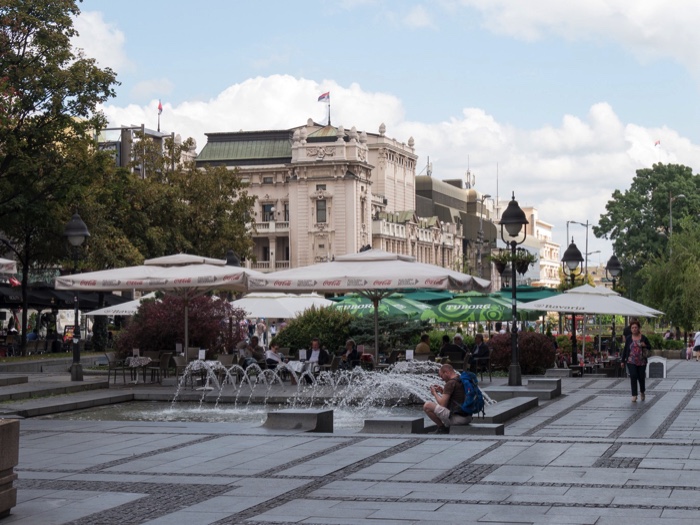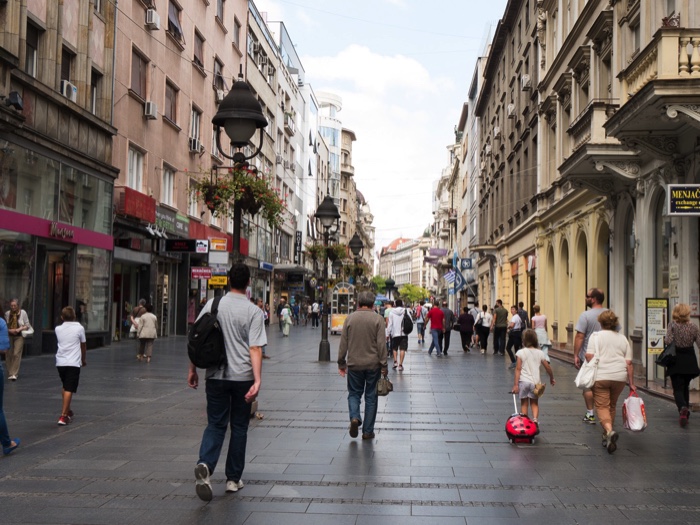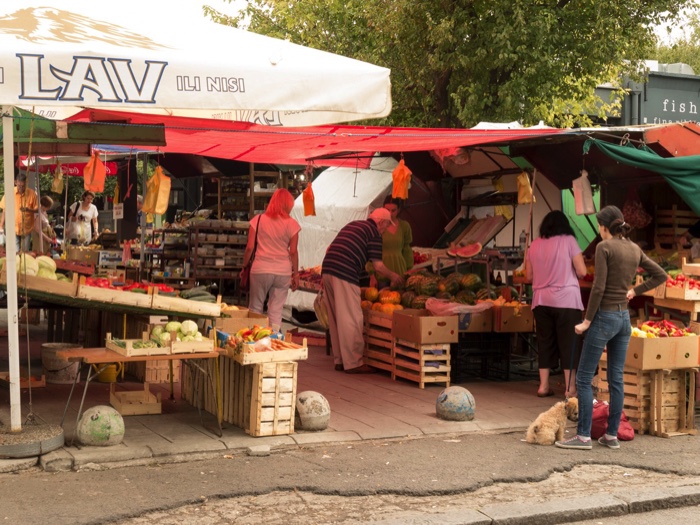 On the way to Belogradcik, we stopped at the Smederevo Fortress. a medieval fortified city from the 15 th century,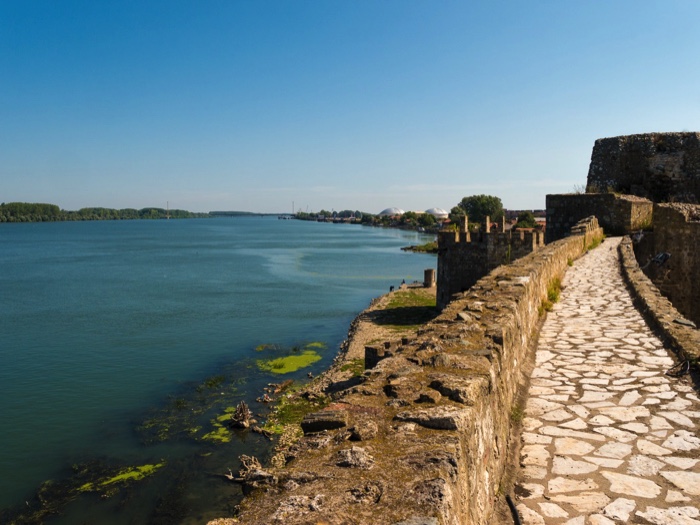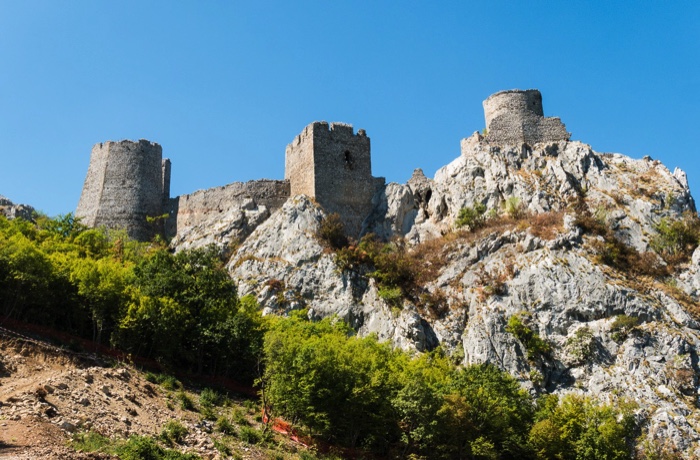 One of the many excellent meals we have have along the way.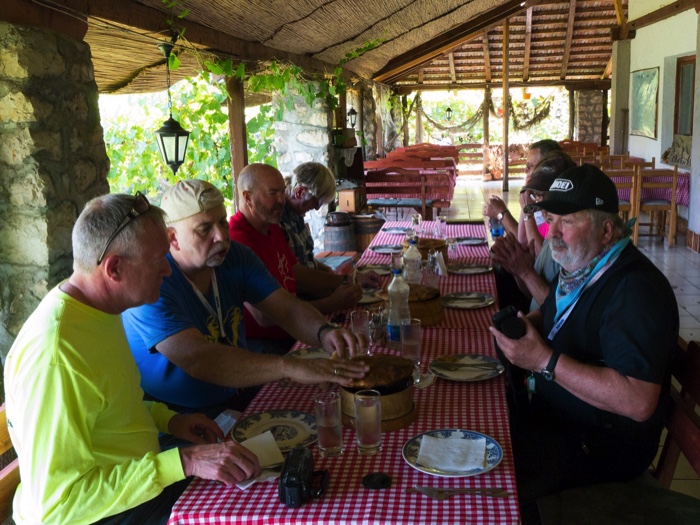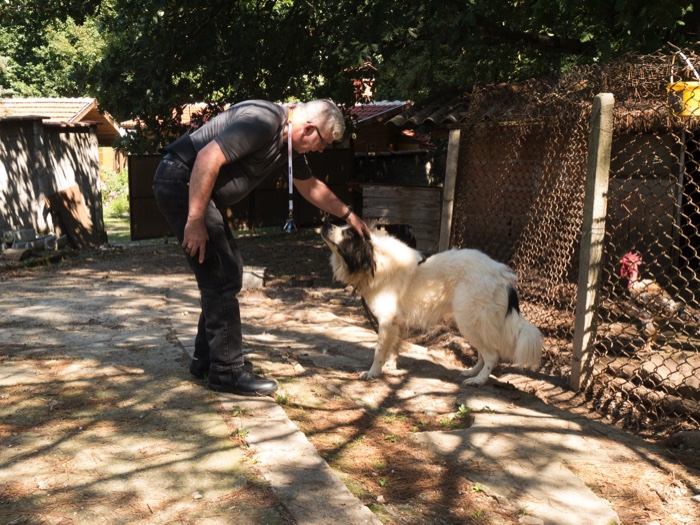 The following day we arrived in Sofia which is the largest city and capital of Bulgaria. Our very capable guide, Nico, warned us about the bad drivers and traffic. We entered the city during rush hour and at one of the roundabouts, Nico had a minor fender bender. Some cash passed hands and we were on our way.
Niko and his cash envelope!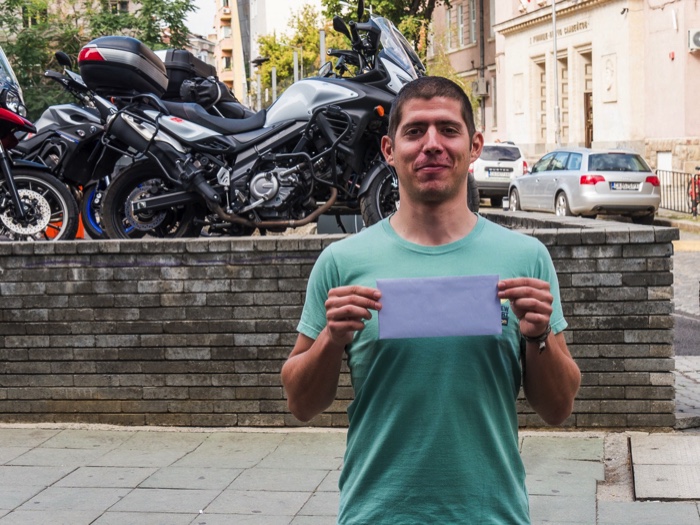 Dinner across from the park at twilight.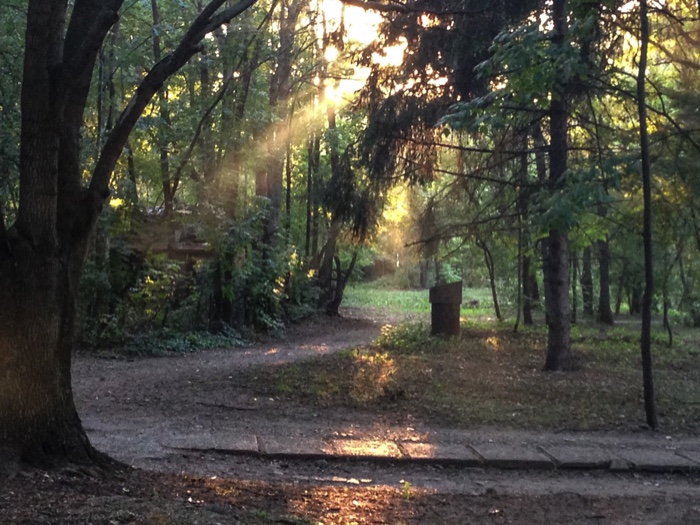 Dinner that night was outside under tent and just dig in!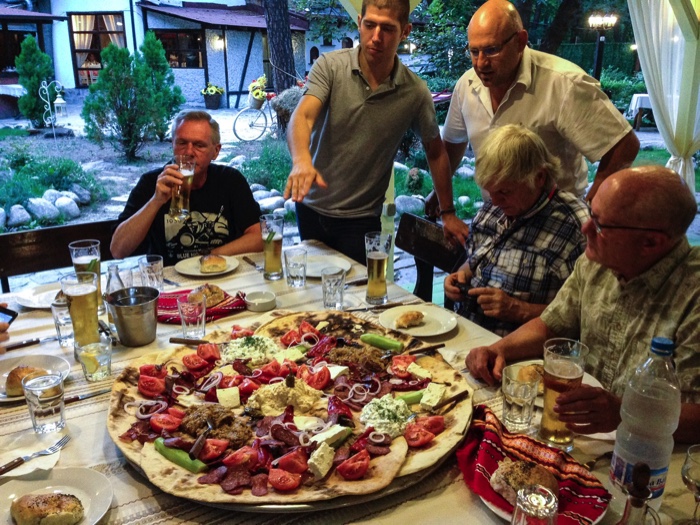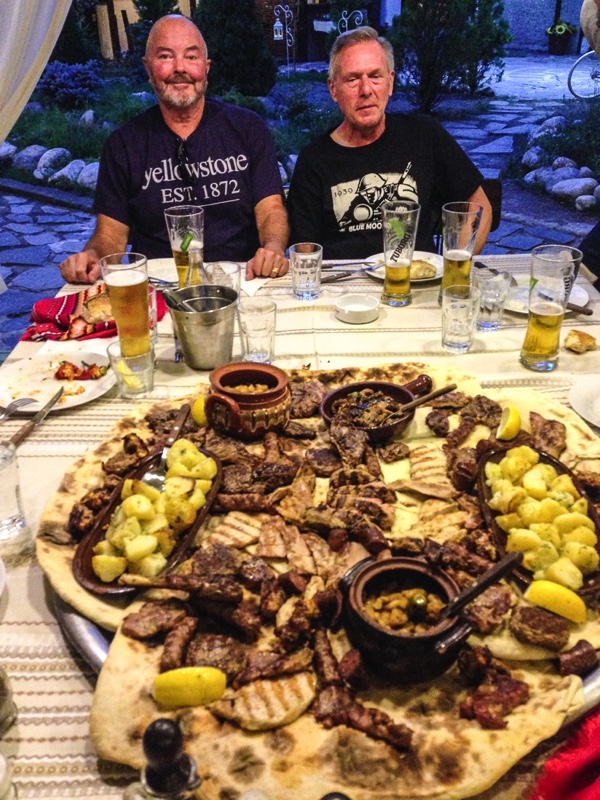 Sofia is a beautiful city of churches, parks and ruins.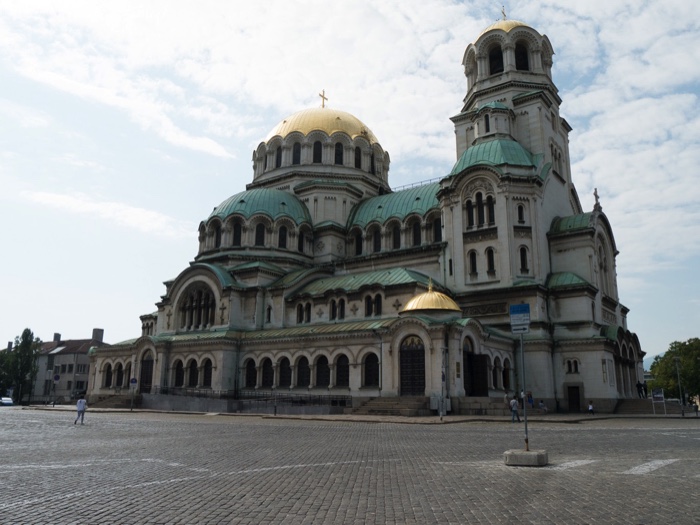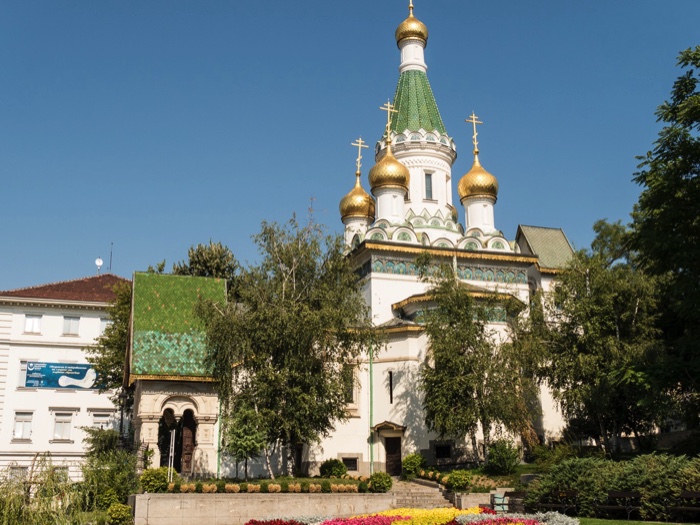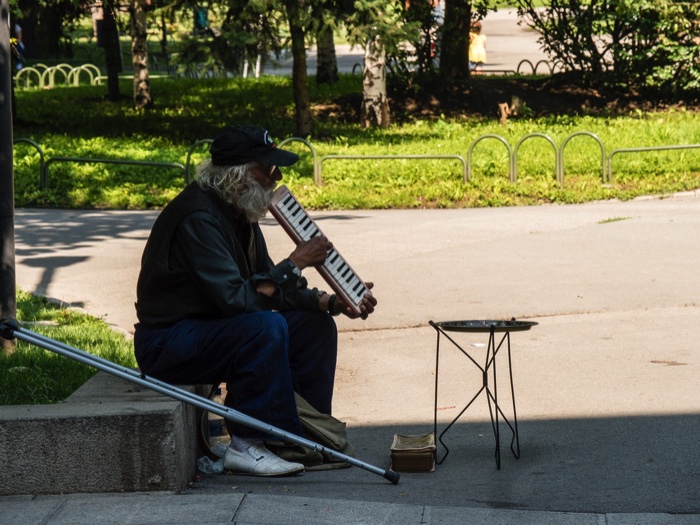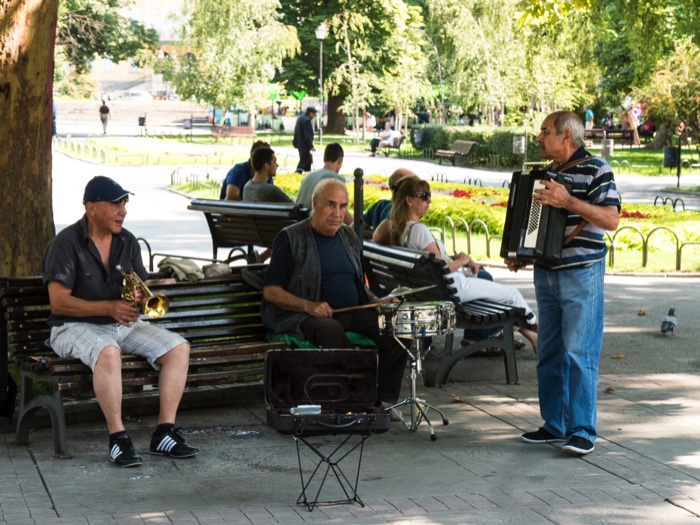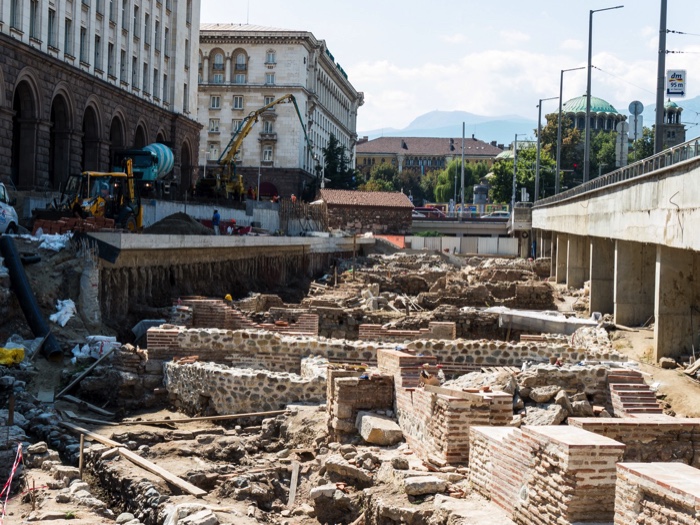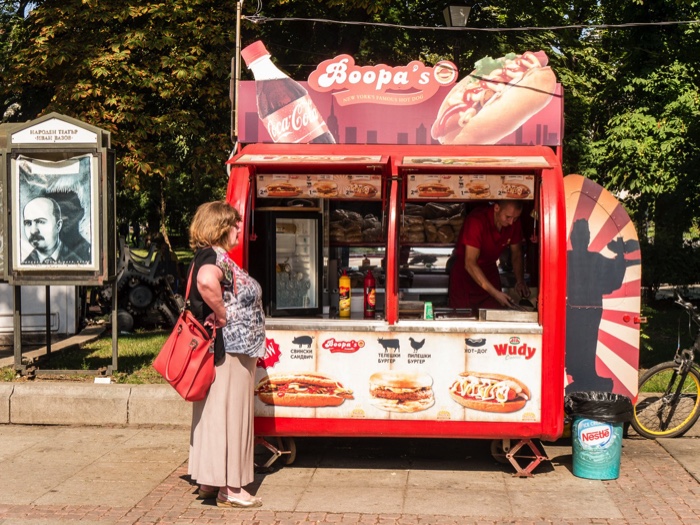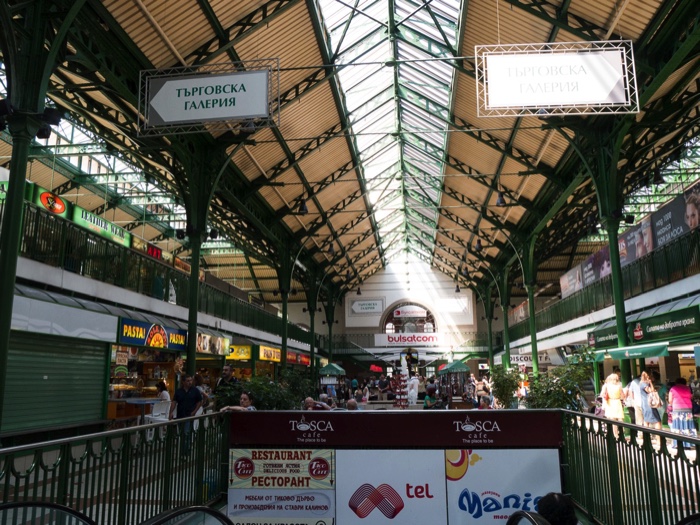 It took me some time to figure out that a person would sit in this and change the traffic signal. Ha!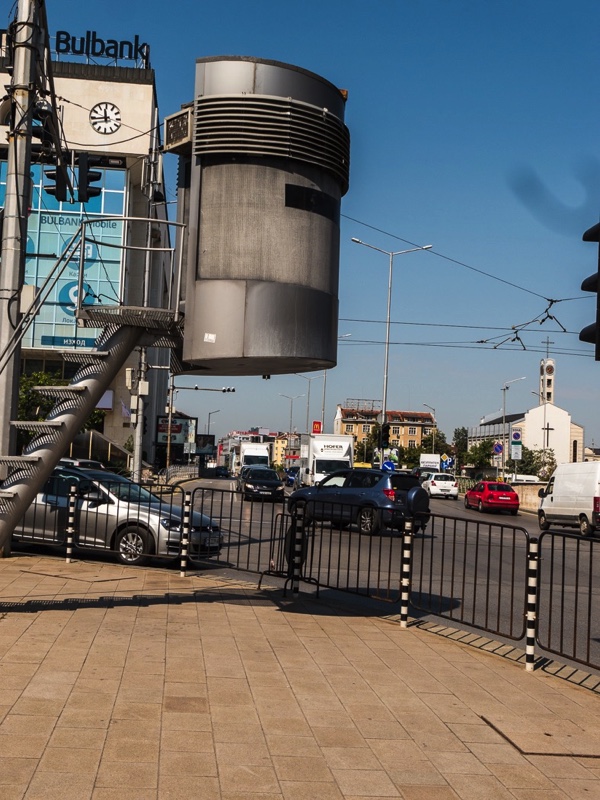 Heading south from Sofia, we stopped at the Rila Monastery. It is in the mountains and it is the largest and most famous Eastern Orthodox monastery in Bulgaria, founded in the 10 th century.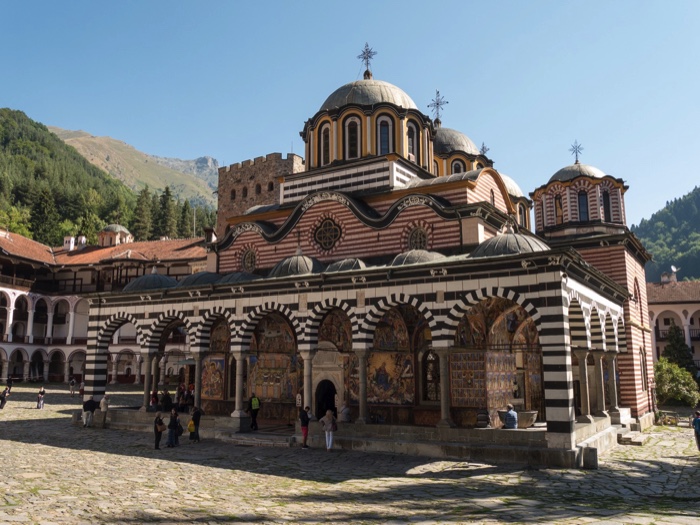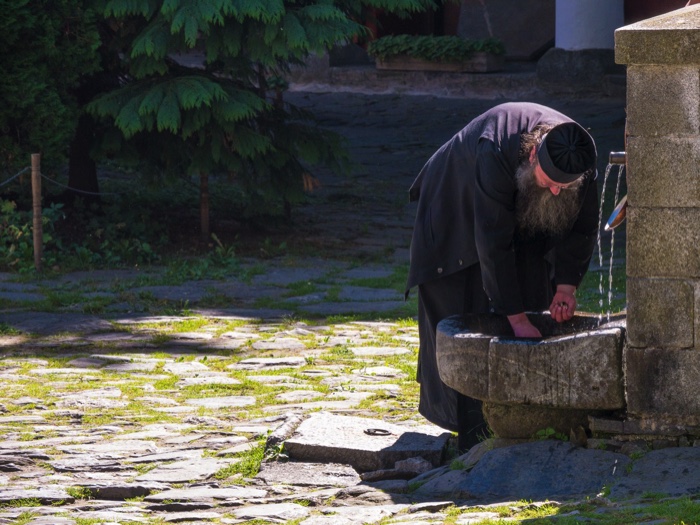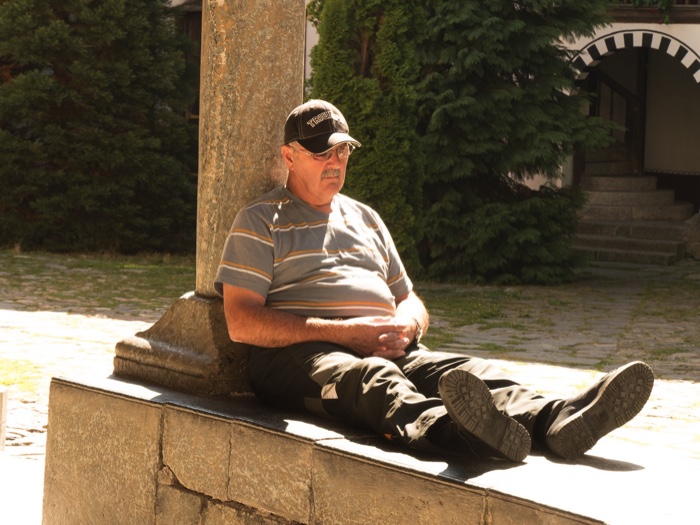 Vicki taking it easy too...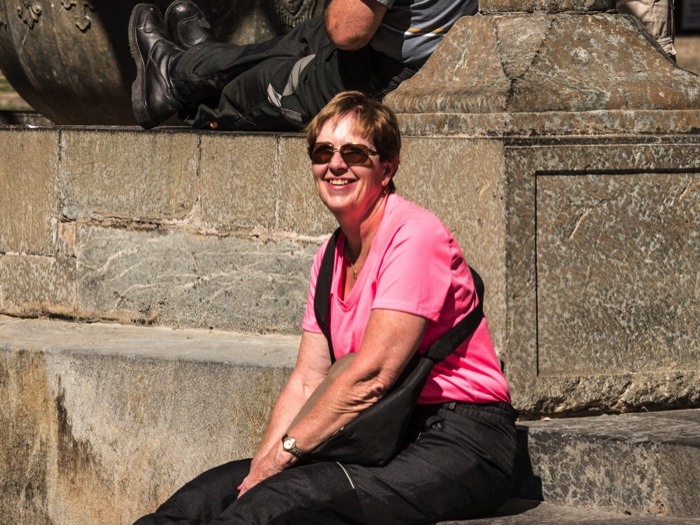 Leaving the monastery, we stop for a short lunch.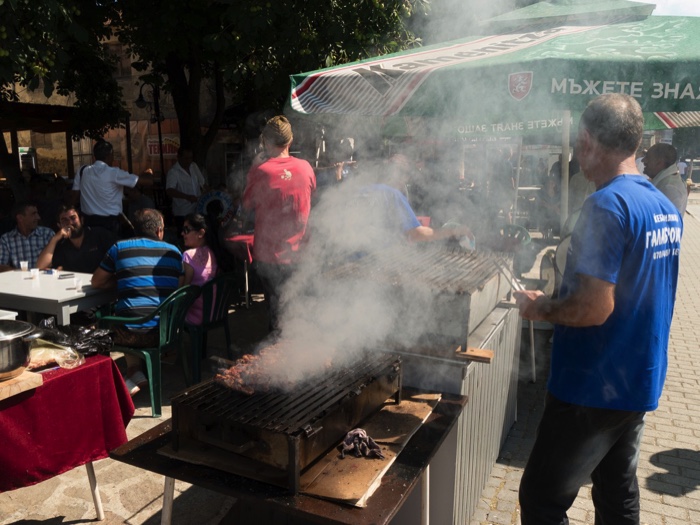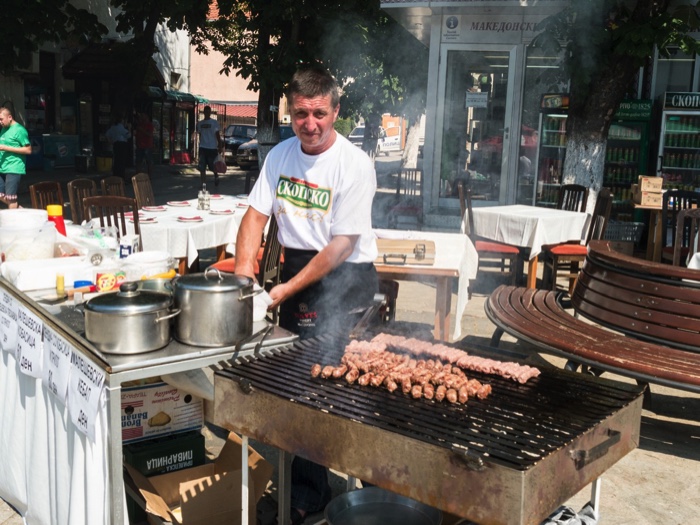 with some wild music playing.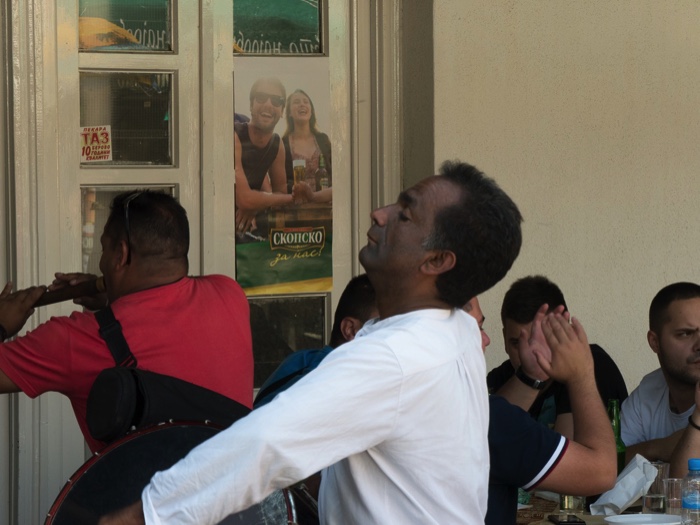 And then on to the Sardar Wine region and the Popava Kula Winery in Demir Kapija, where we stayed the night. This area in Macedonia has been producing wine since the 13 th century and is the fourth largest producer of wine for Germany.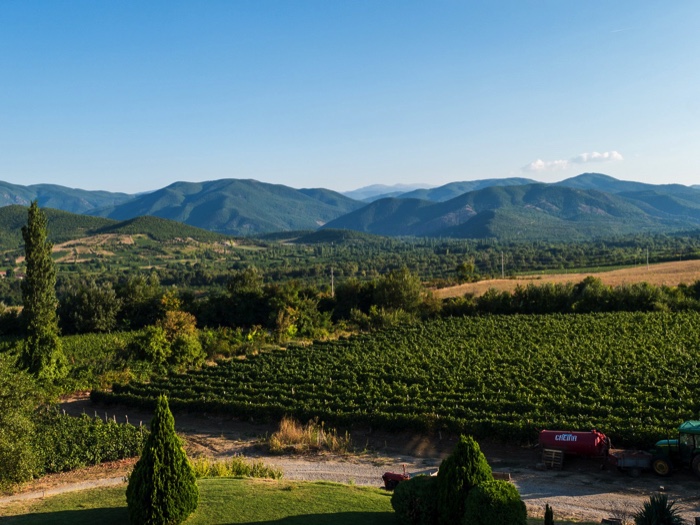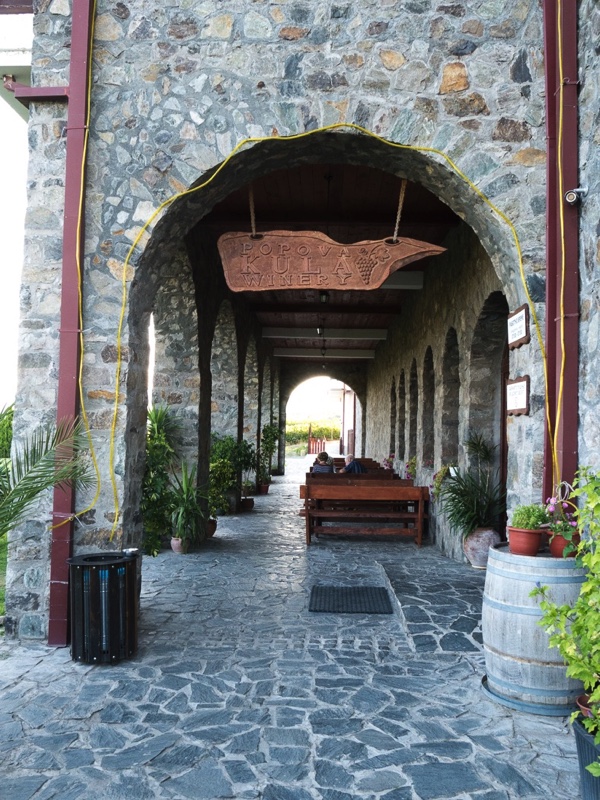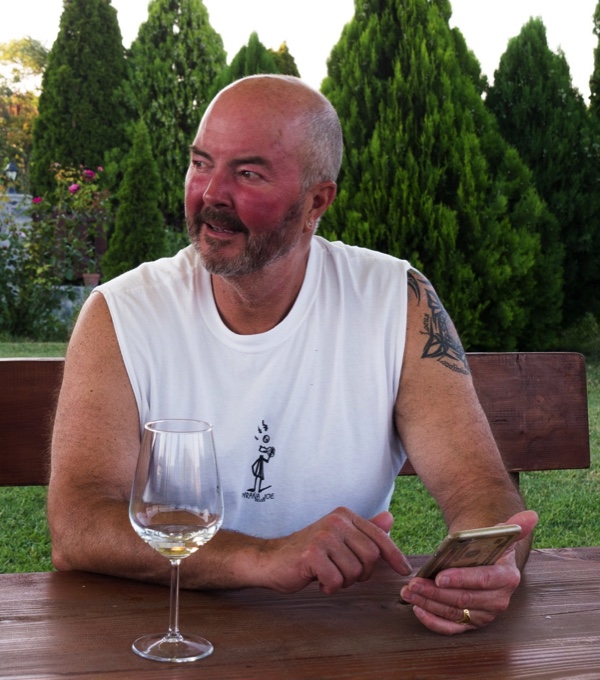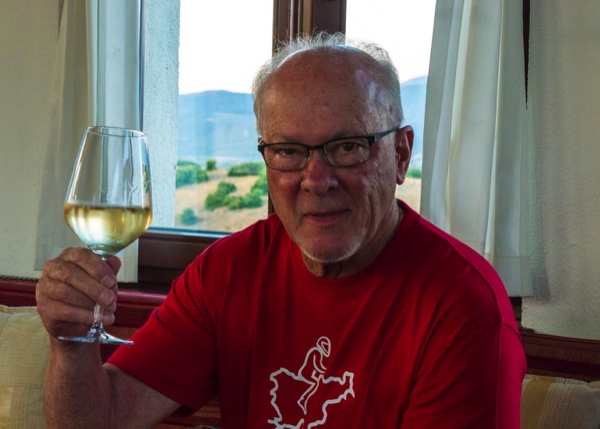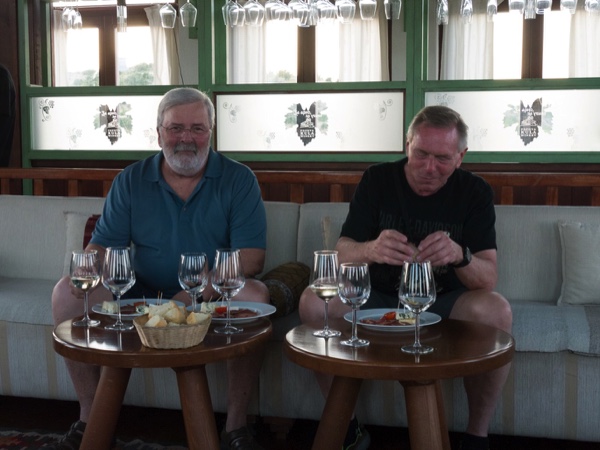 The next morning, we wake up slowly after many glass of wine and head to Lake Ohrid. We stopped for lunch in the mountains of the Mavrovo National Park at the Zare Lazarevski ski center, the largest ski resort in Macedonia.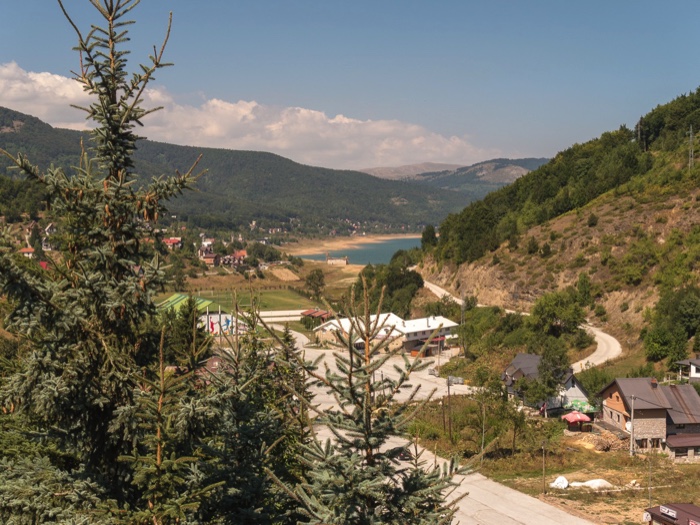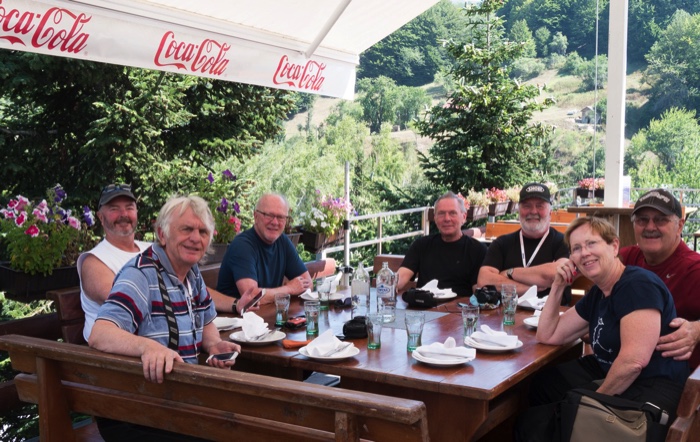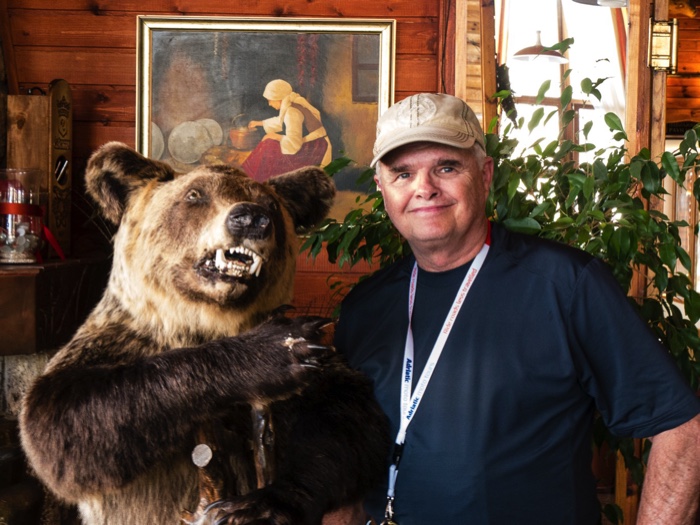 A short coffee break in the afternoon before a very spirited ride along Lake Ohrid.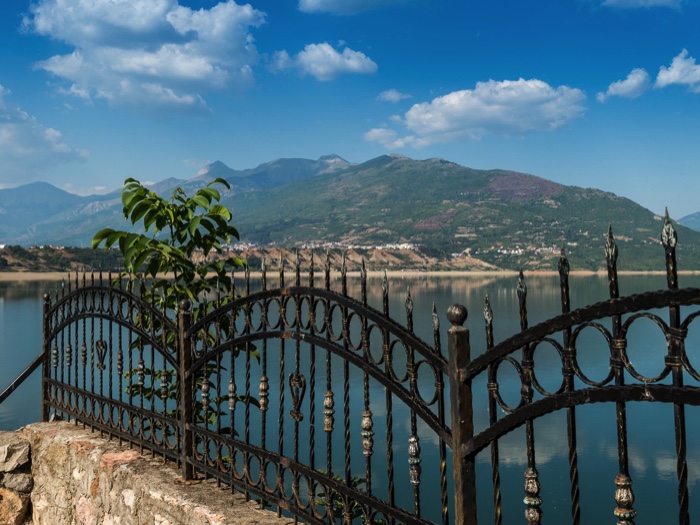 Lake Ohrid was my most favorite place of the trip. It is one of the oldest lakes in the world and one of the deepest in the Balkans. It is here that the first universities, churches and monasteries were founded in the ninth century and for many it is the spiritual soul of Macedonia.
We had a rest day here and I spent the day walking and taking photos.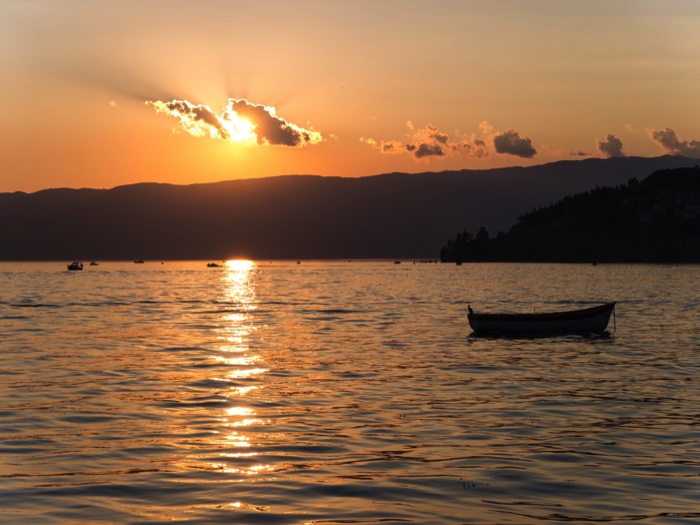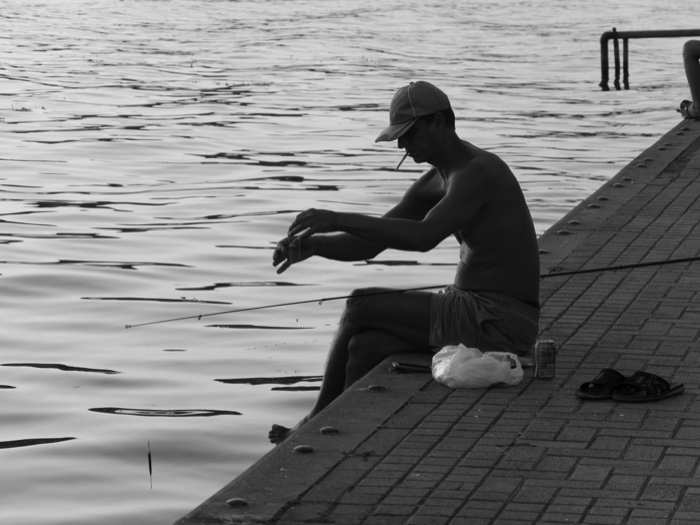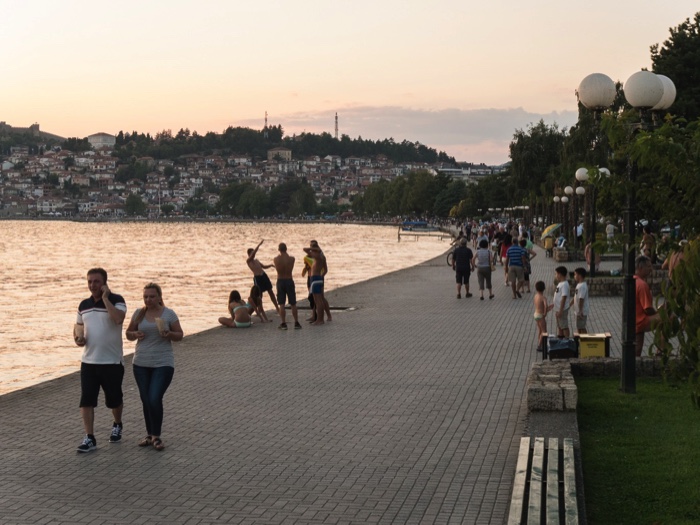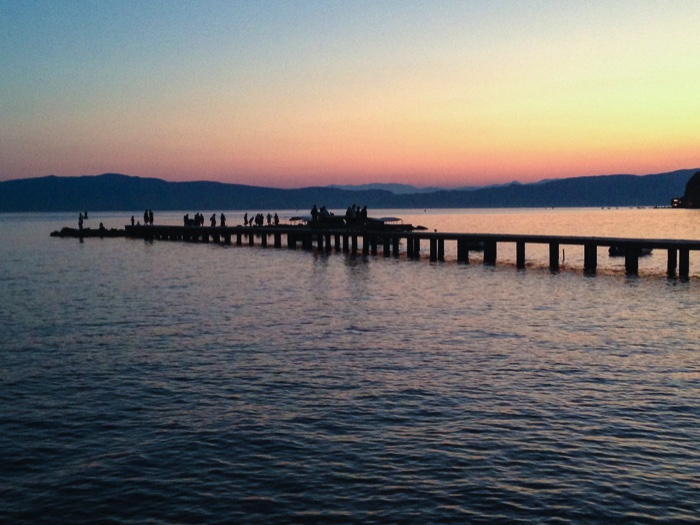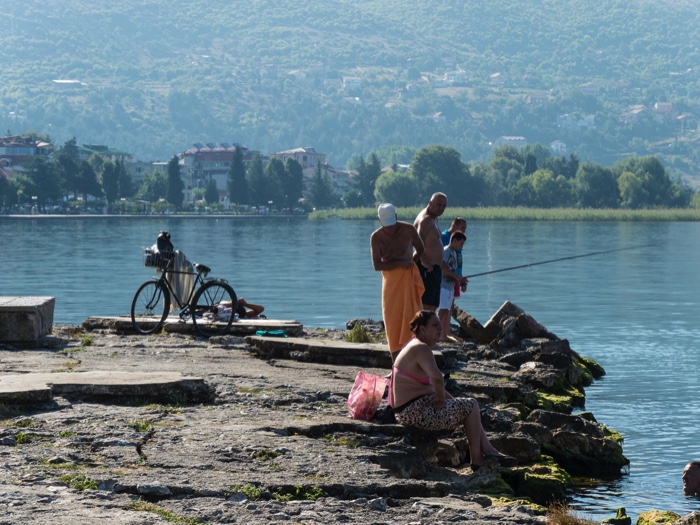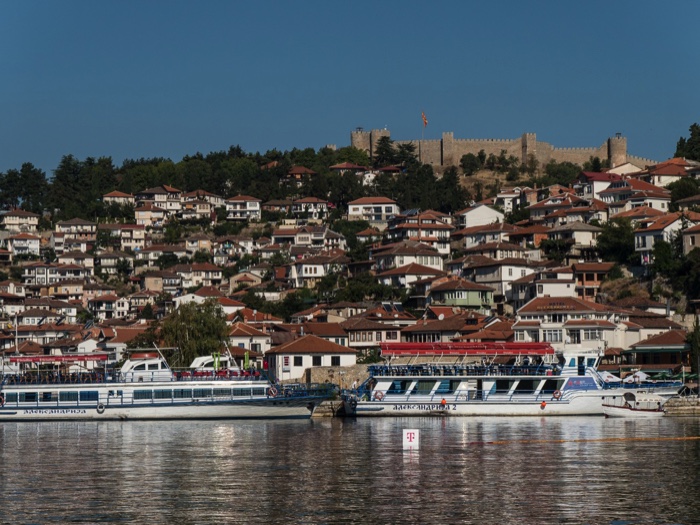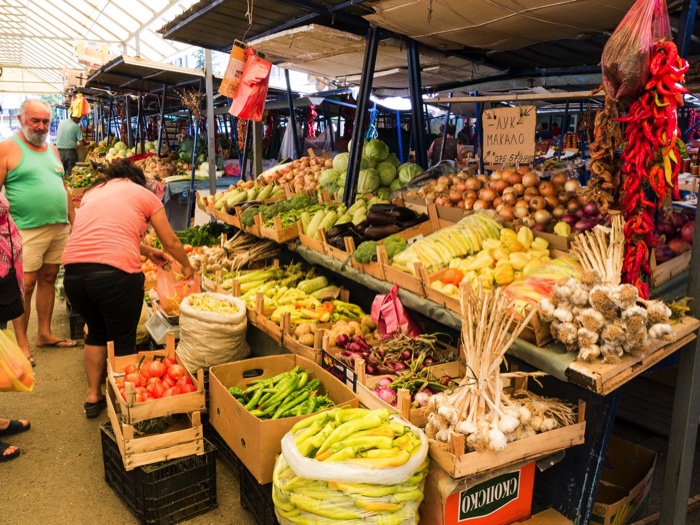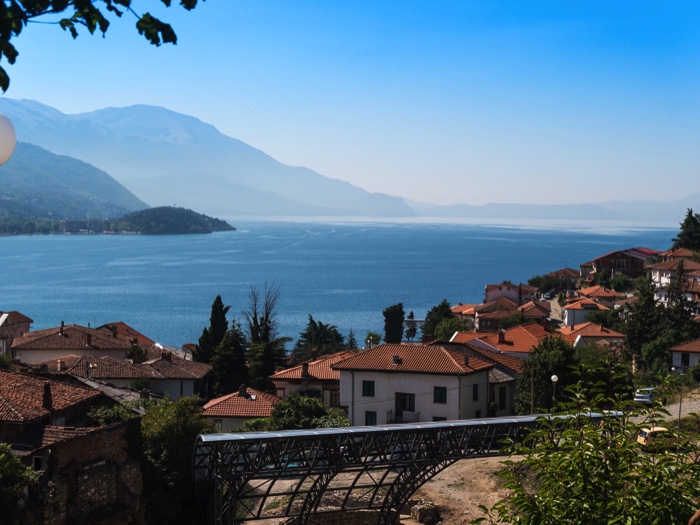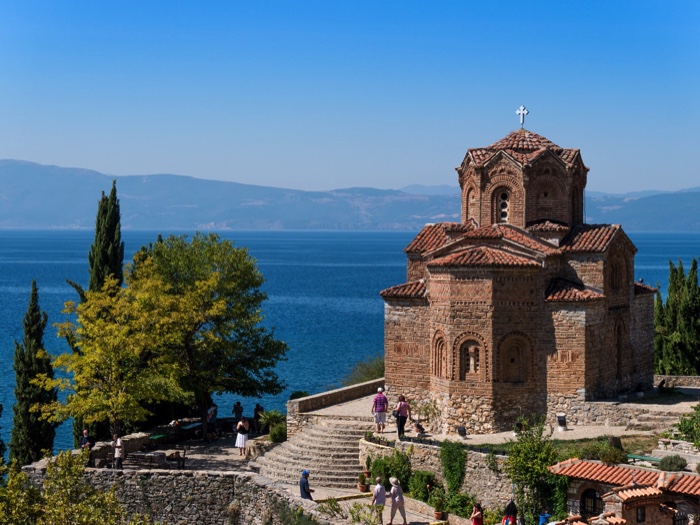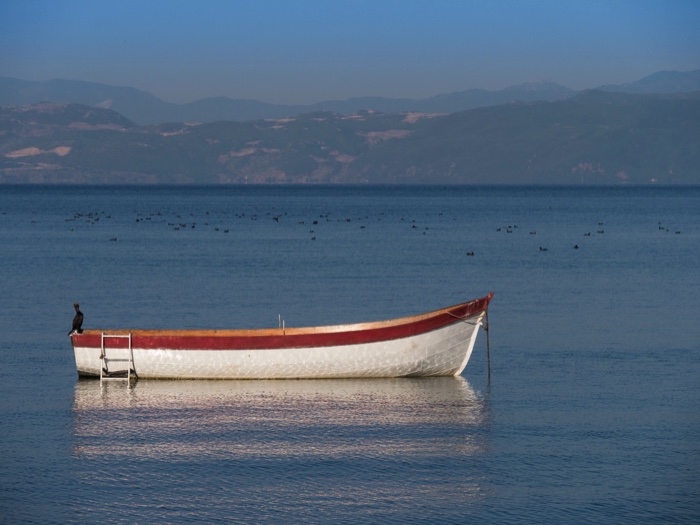 Next day lunch was trout and lamb. The trout come from the small pond beside our outdoor table and the next lamb was being prepared for later in the day.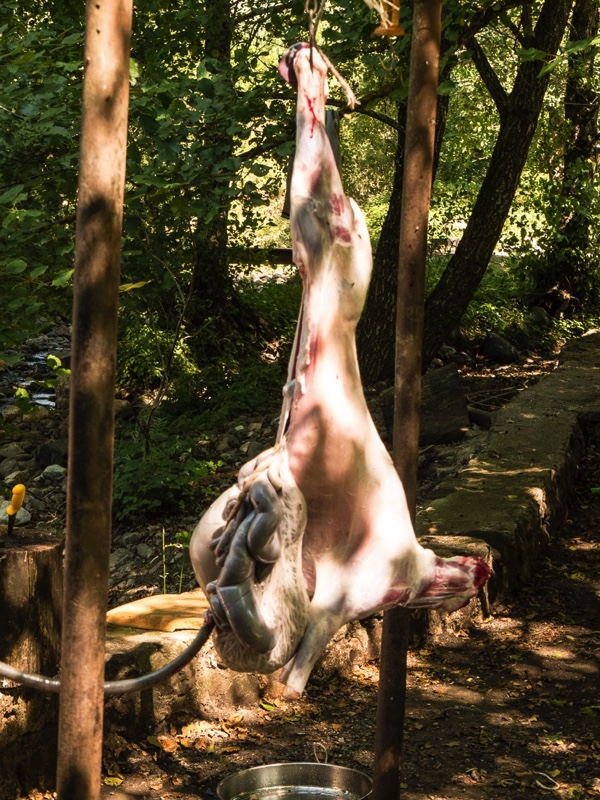 But we all survived..
L-R. Stu, Don, Vicki, Bob, George, Robert, Mick, Bob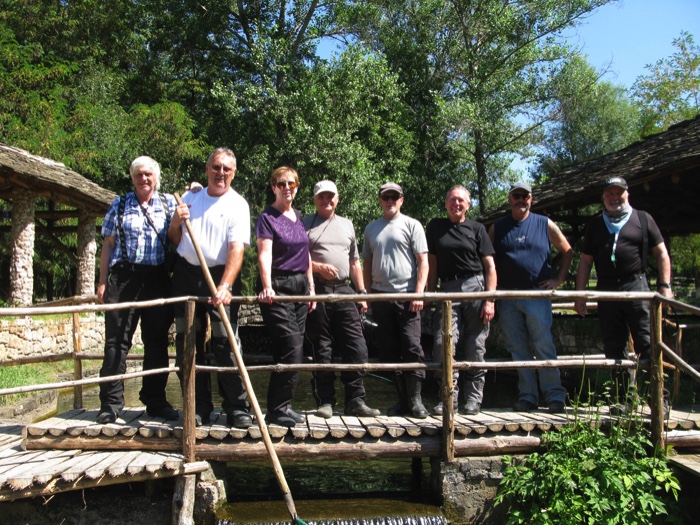 On our way to the UNESCO site of Gjirokaster.
Stopped for a short break on the way and met this boy tending bar while school was out. He spoke five languages including perfect English.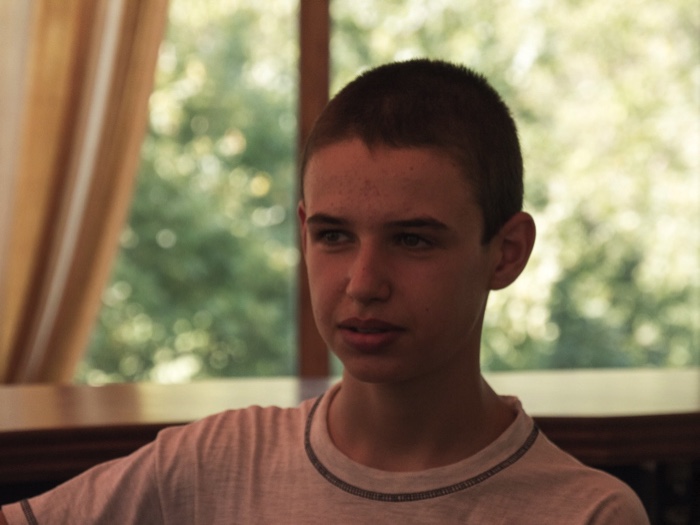 Gjirokaster, founded in the 13 th century.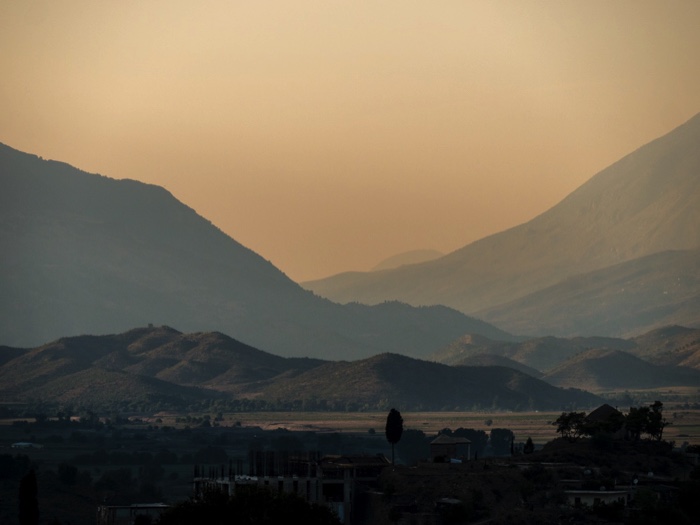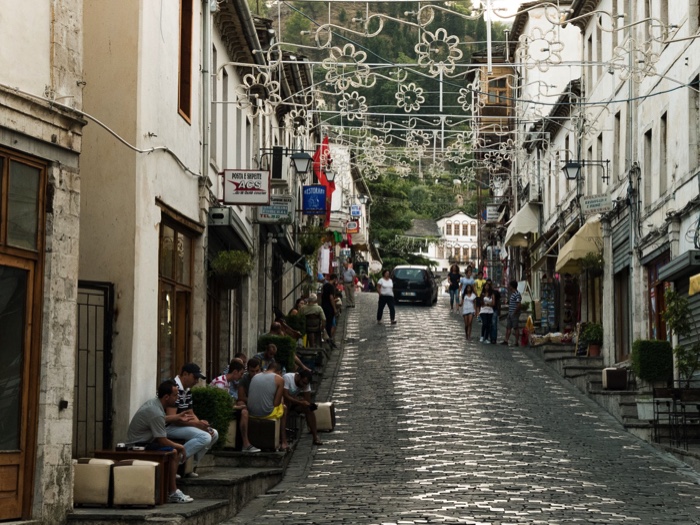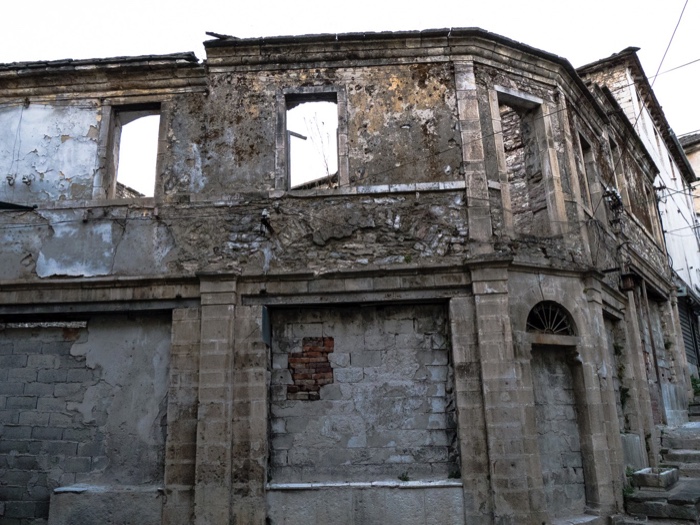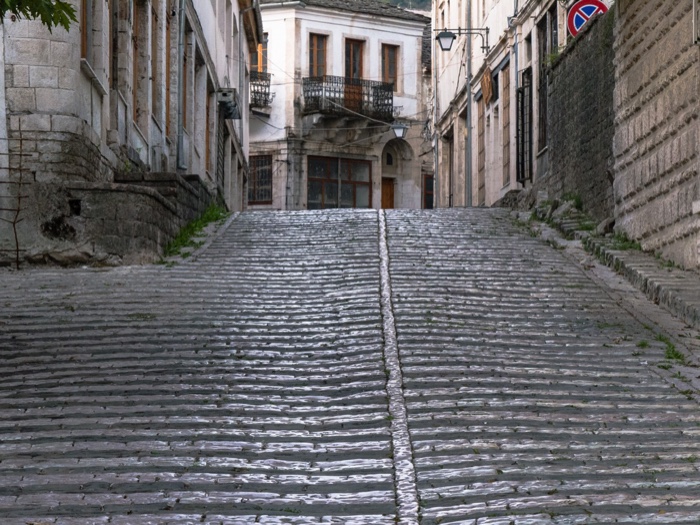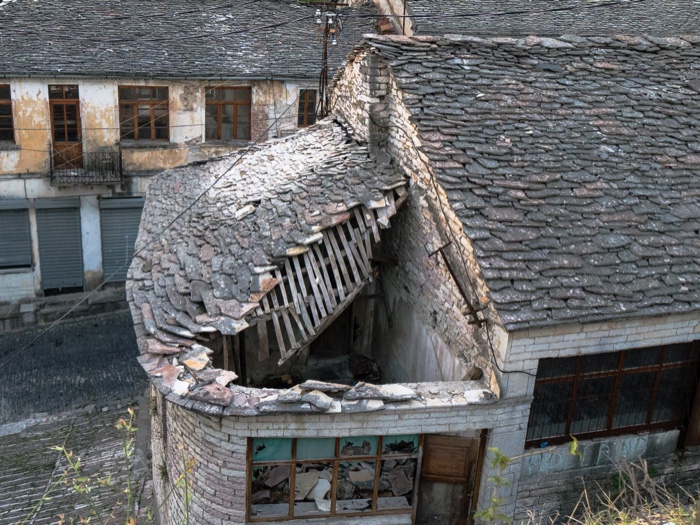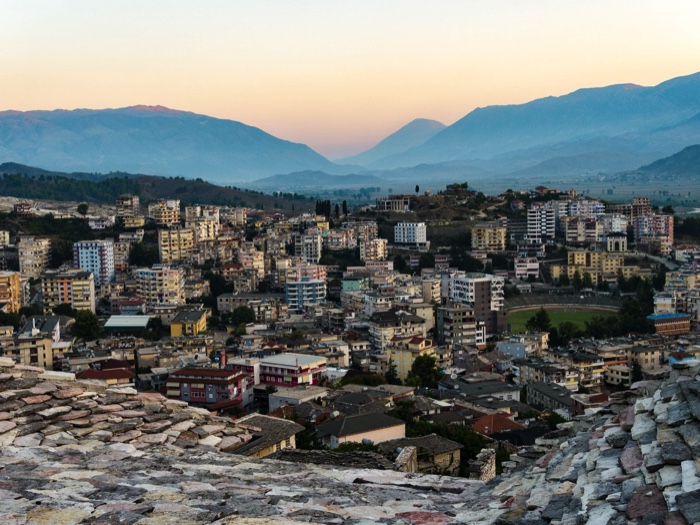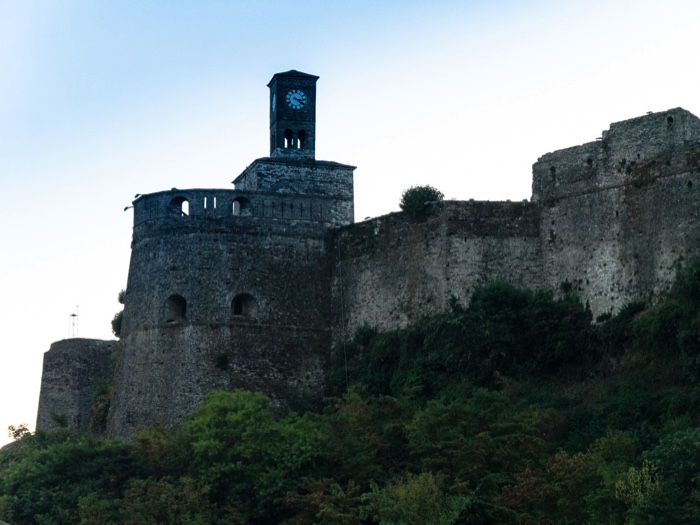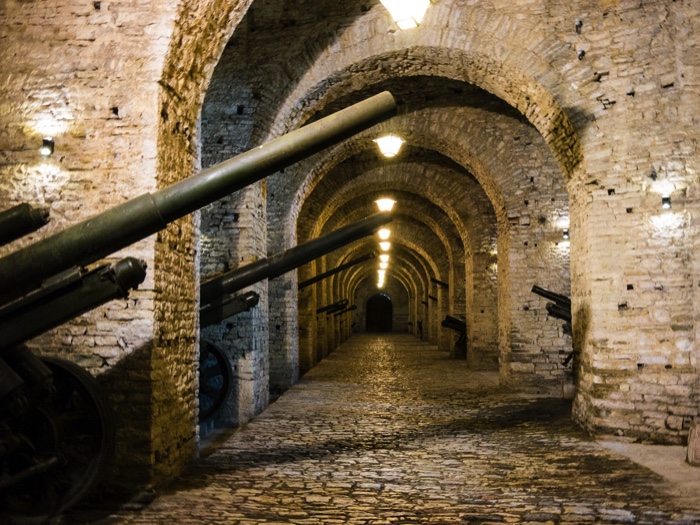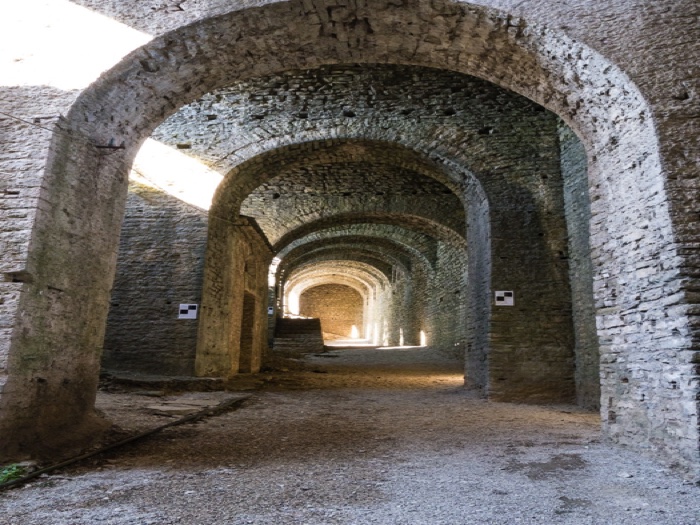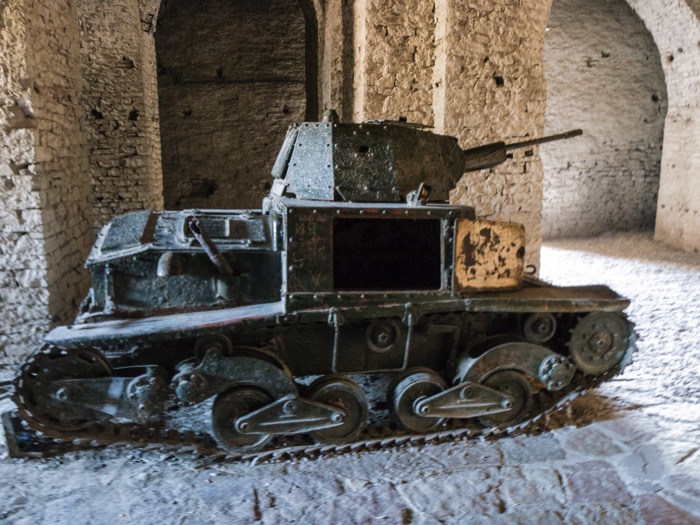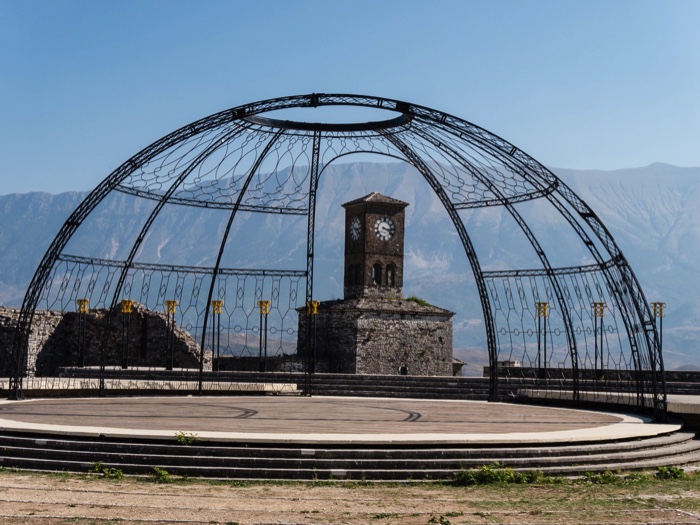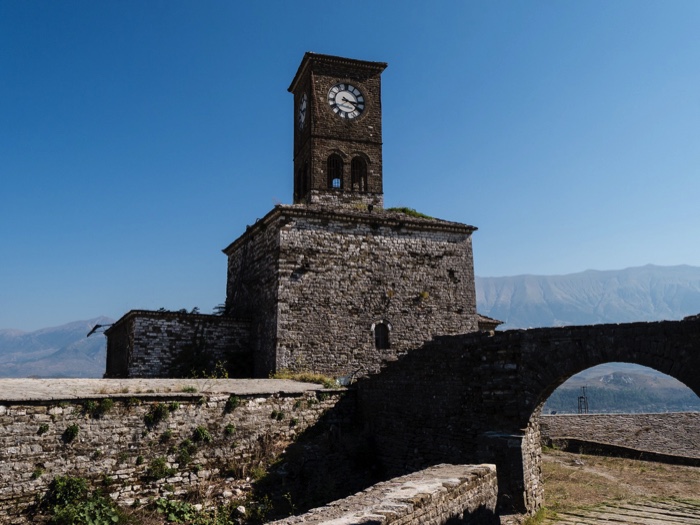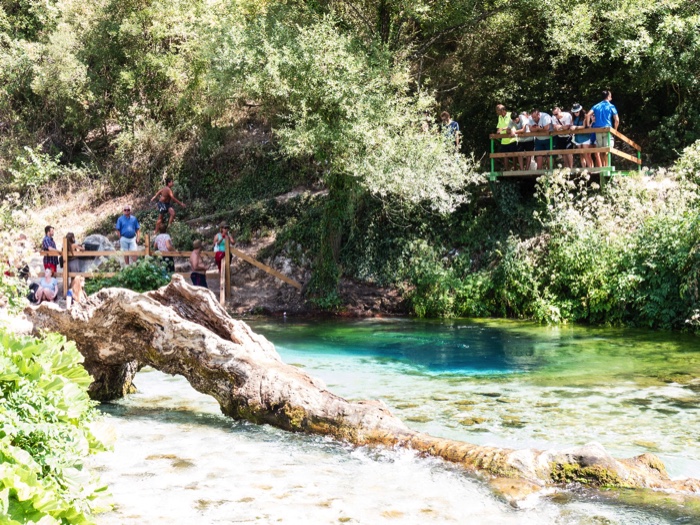 Blue Eye. Water this color springs forth from a 150' deep pool.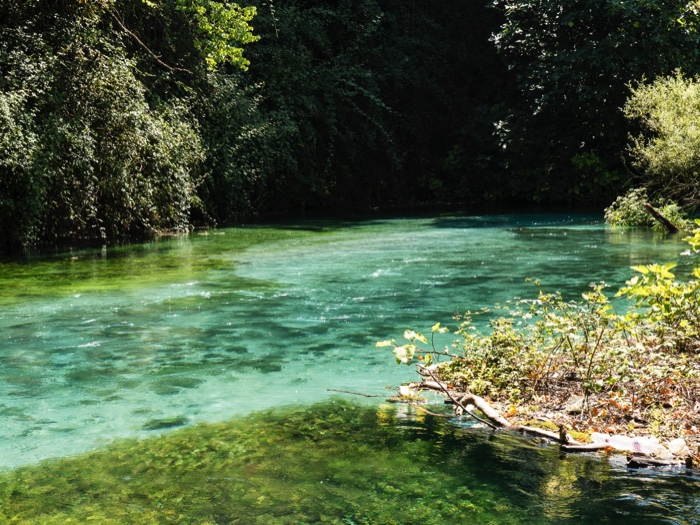 Saranda on the Albania coast.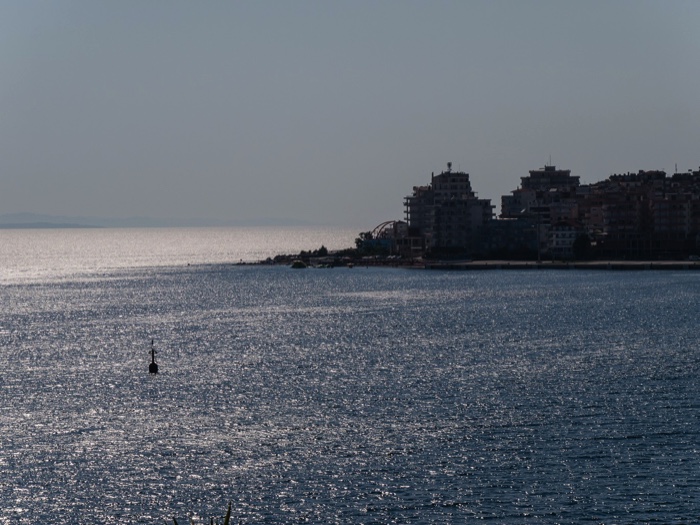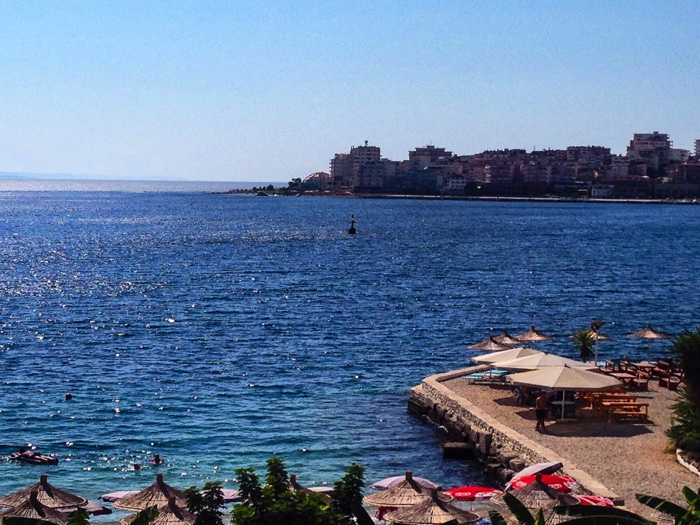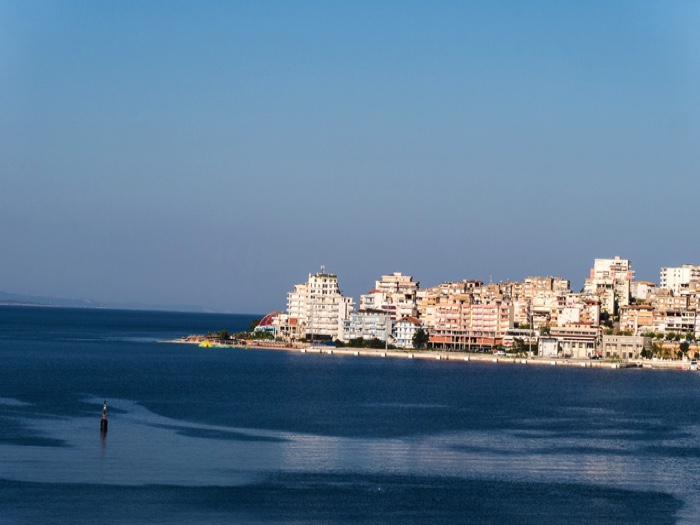 Butrint. Another UNSCO World Heritage site is an ancient Greek city dating back over 2,500 years.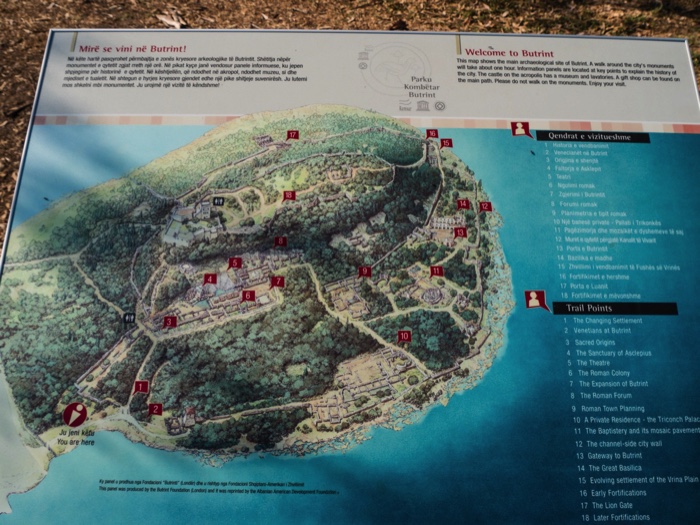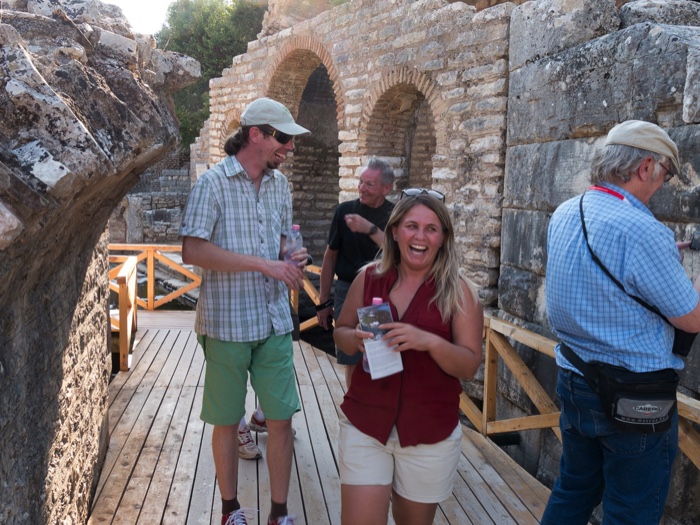 Jasa, our van driver, luggage carrier, tire checker, bike mover and all around great guy!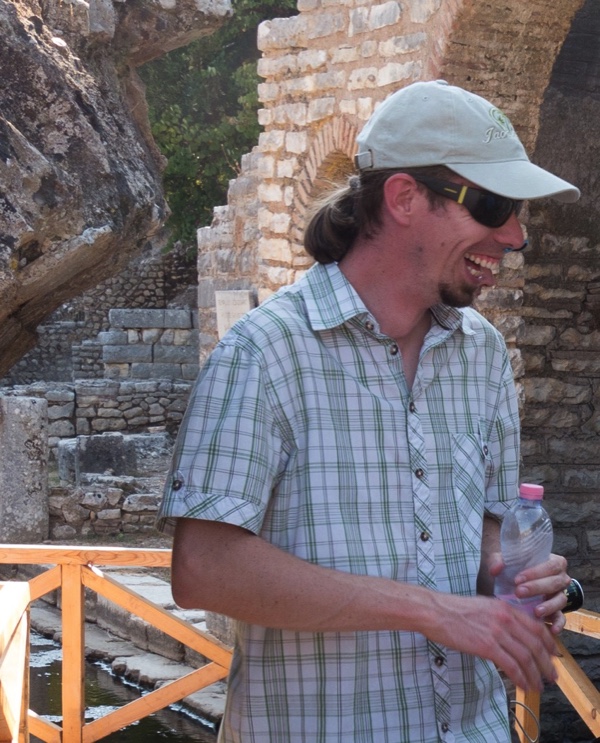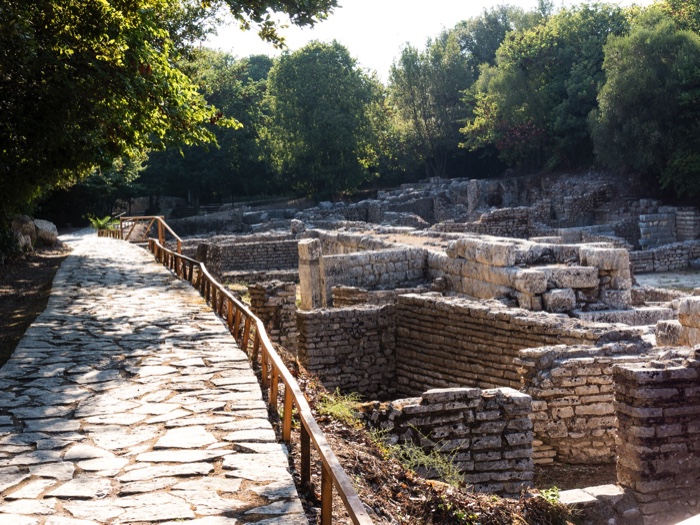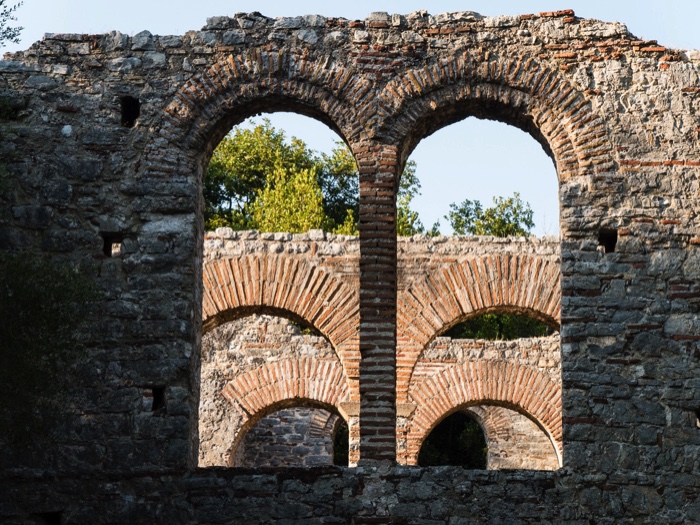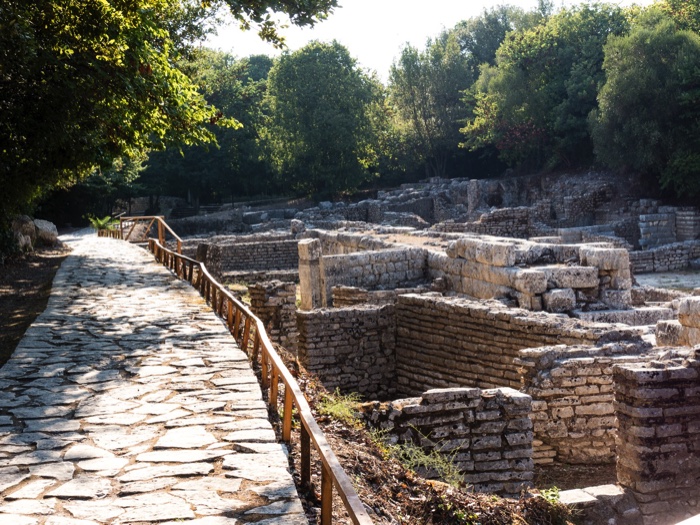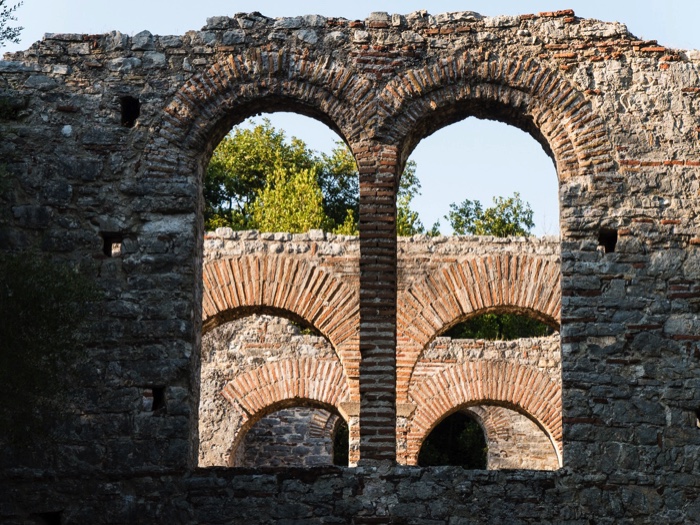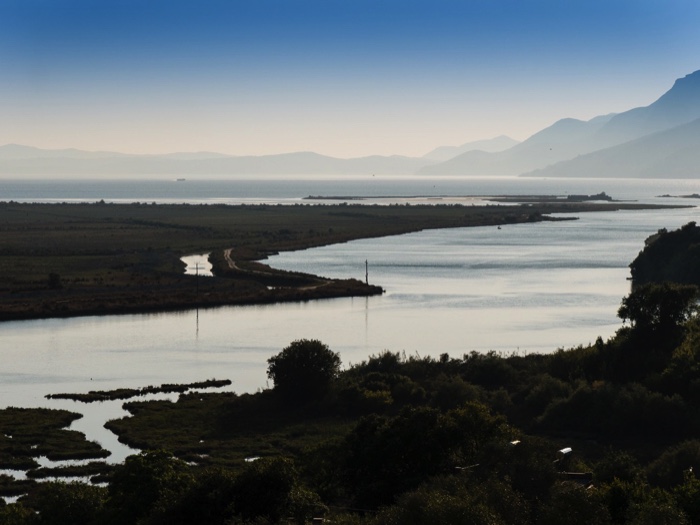 One of my memorable meals - grilled octopus!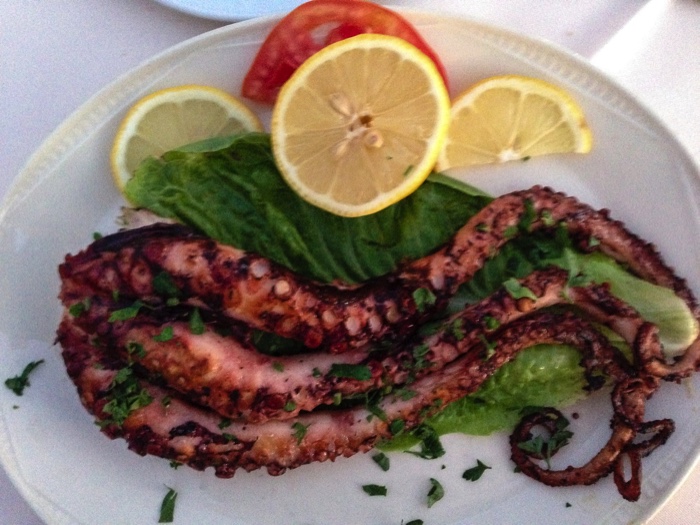 Our ride the next day was up the coast of the Ionian Sea to Tirana, the capitol of Albania. This isolated and undeveloped stretch of ocean road is simply magnificent.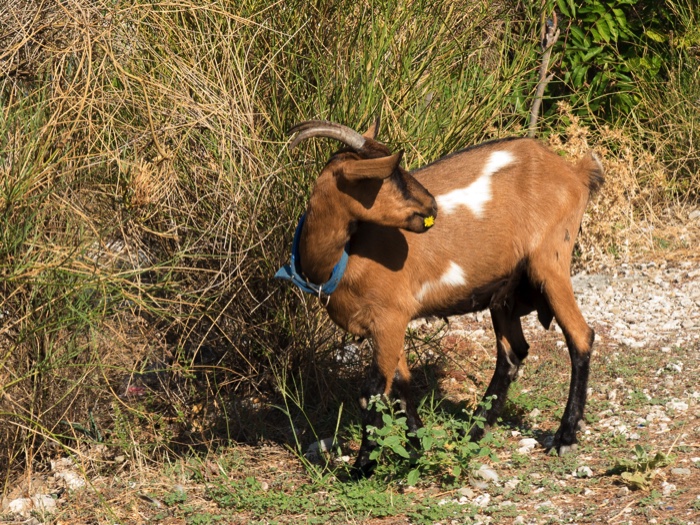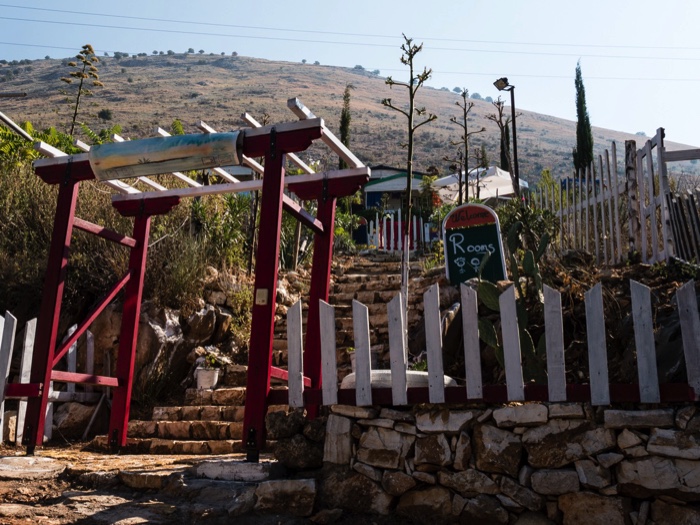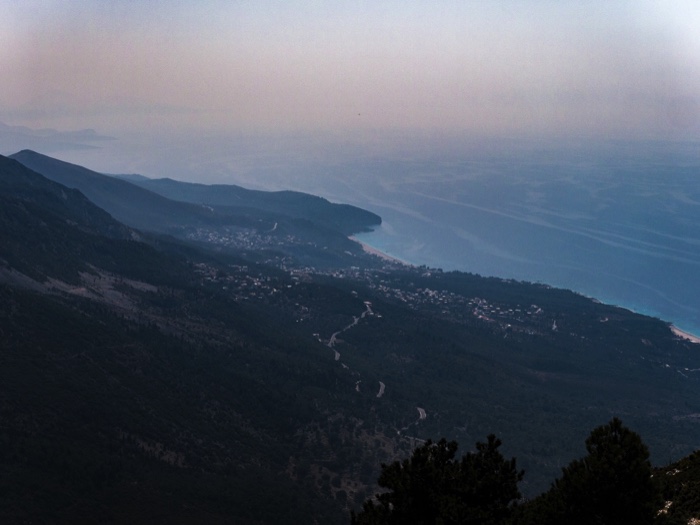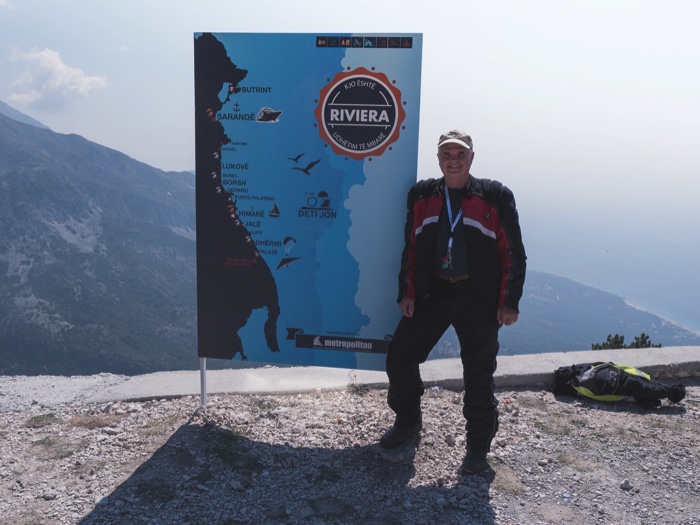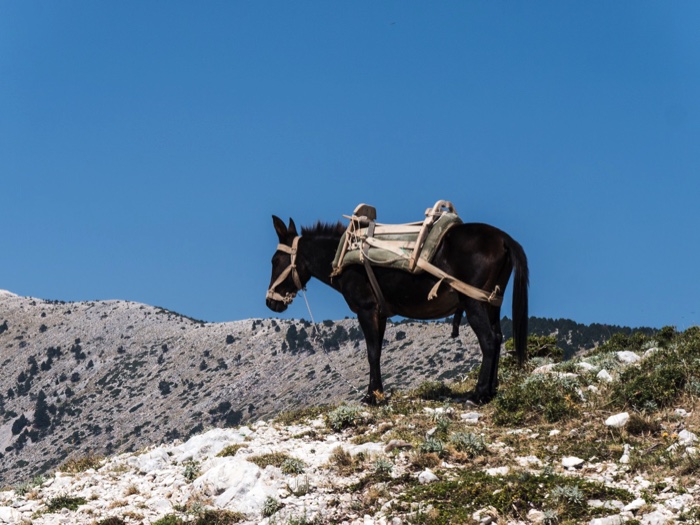 We spent but a late afternoon and night in Tirana across form the opera hall. Mostly a non descript city.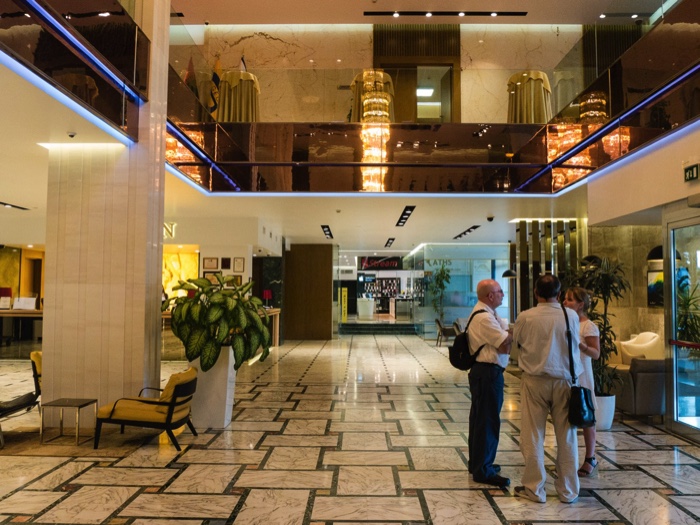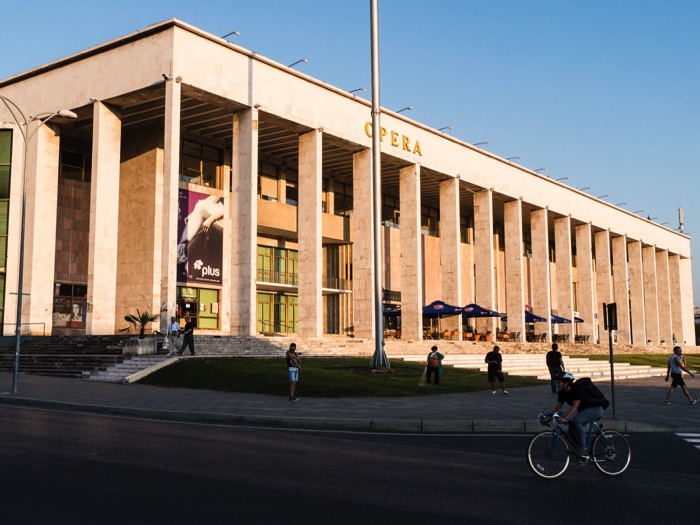 On our way to Prizen, Kosovo we relaxed for for a few hours at Kruje - a small tourist town with a Ottoman bazaar and castle / citadel.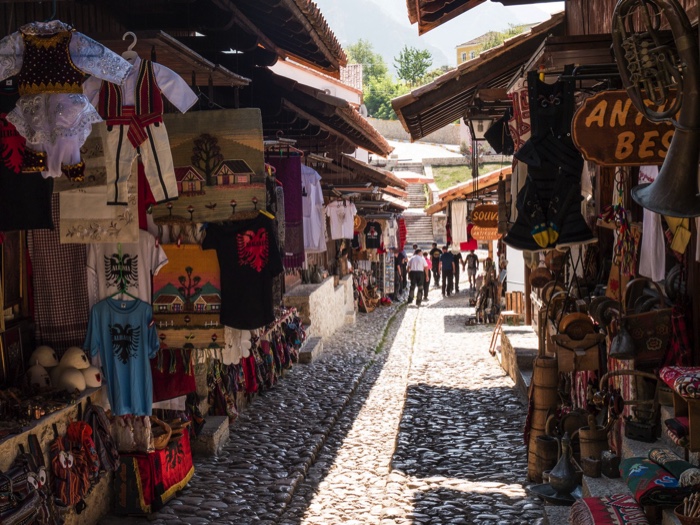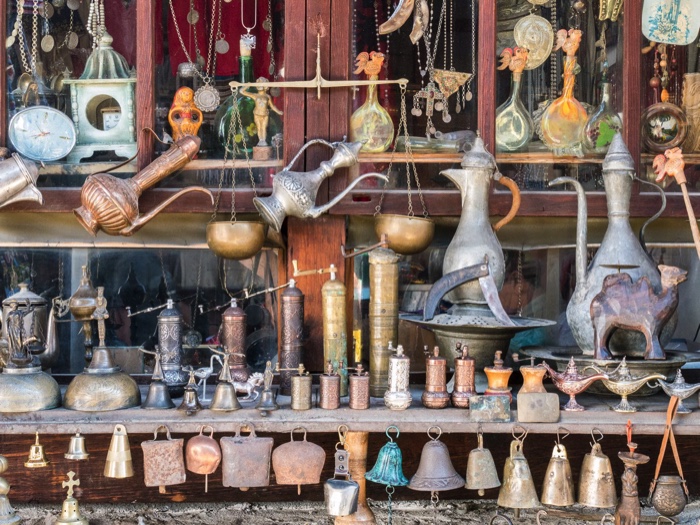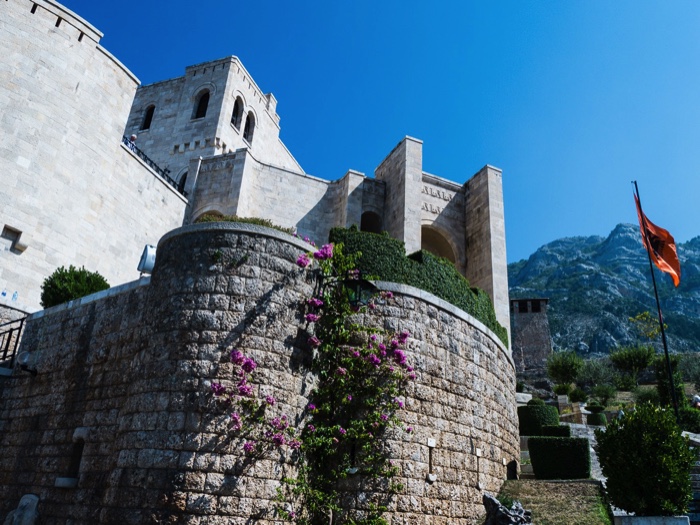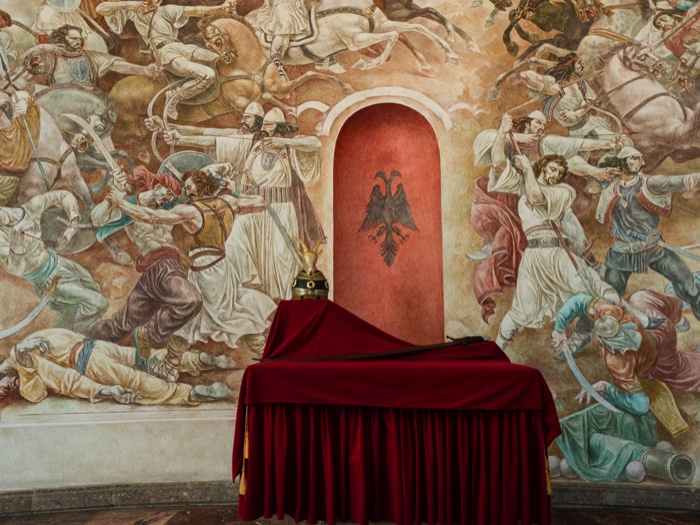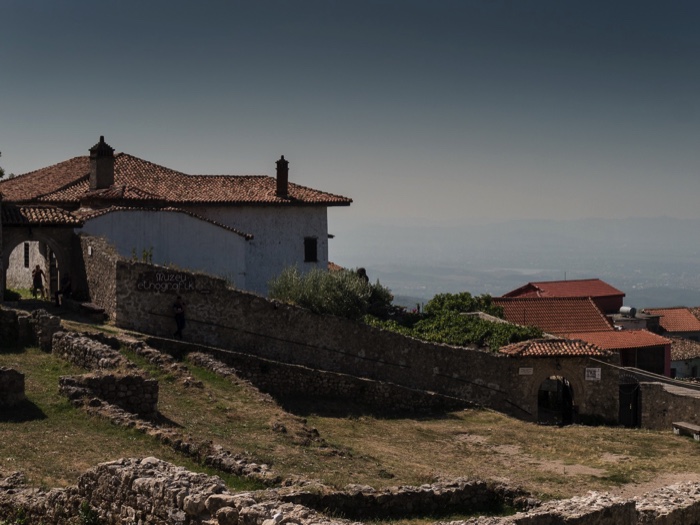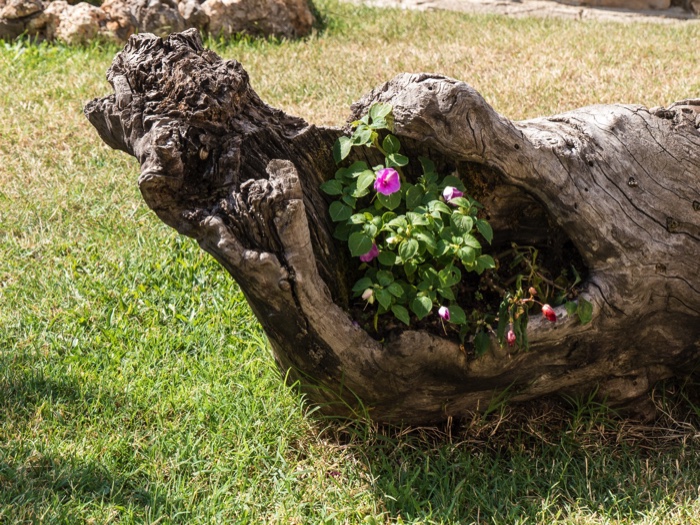 Next, we took the fastest road of the trip over the mountains and thru the valleys at anywhere between 70-100 mph. Very nice to be going fast for a change!
At the border of Kosovo, we were instructed by Niko, our guide, that we must stop at a small building to get additional insurance to get into the country. We failed to do so, so he had to go back with all our paperwork to get the insurance. It was the only time that he "almost" lost his patience.
So I took this picture for him.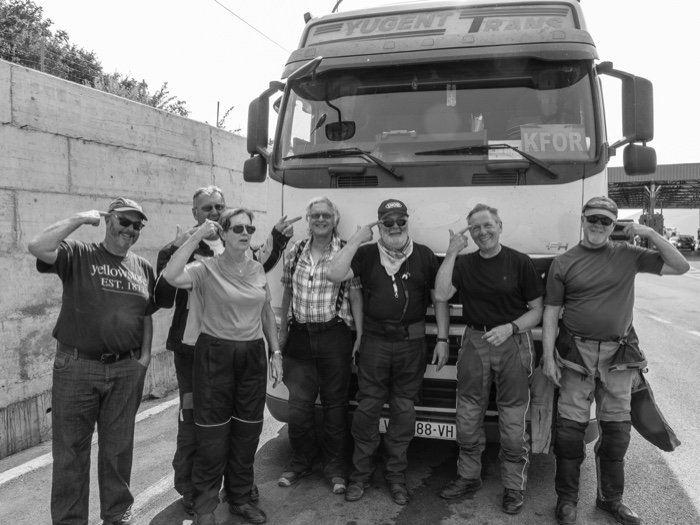 Prizen is well preserved town with Ottoman era buildings and many, many spires.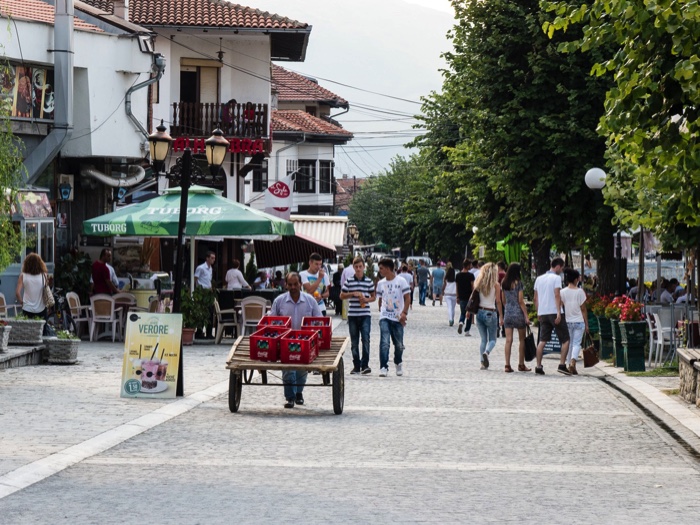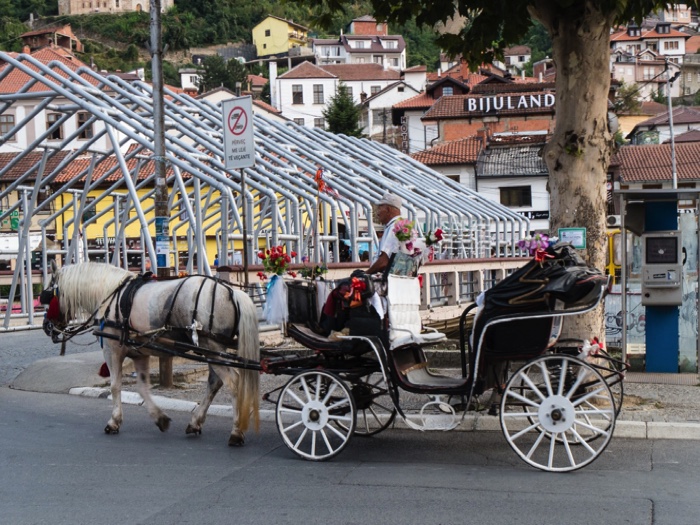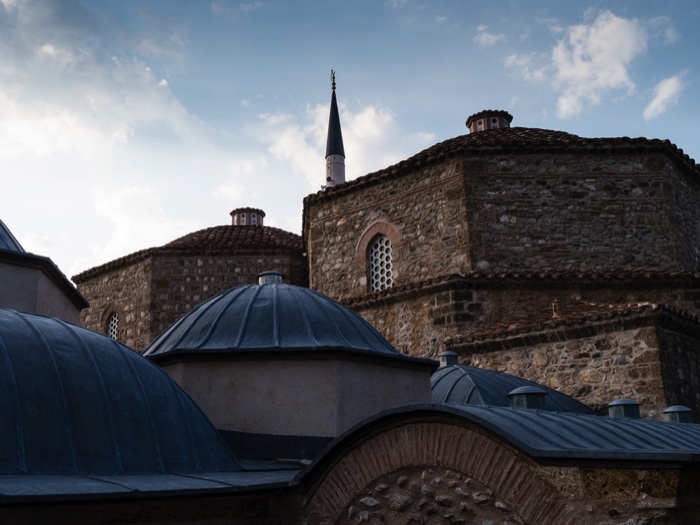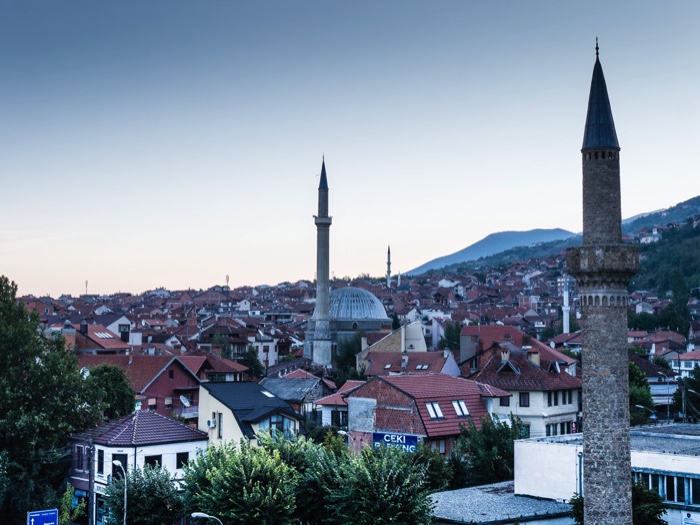 Leaving Prizen on our way to Mokra Gora was a laid back ride through the lowlands and over the Kulina pass, one of the highest in the Balkans at 5,400'.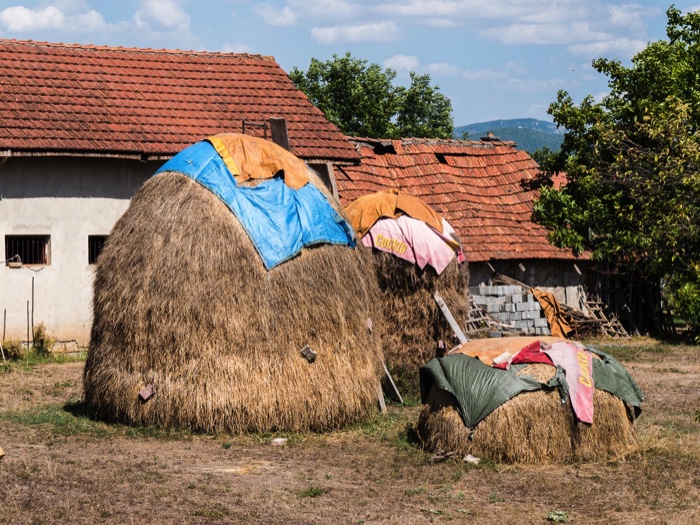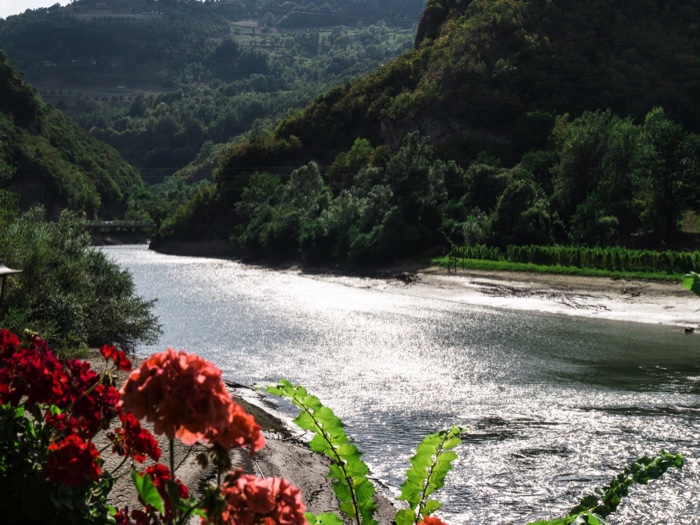 In Mokra Gora, we stayed the night at Hotel Mecavnik. It is a funky little village town on a hill top with all wood buildings conceived by Serbian filmmaker Emir Kusturica. All the streets and structures are named after movie stars, revolutionaries, political figures…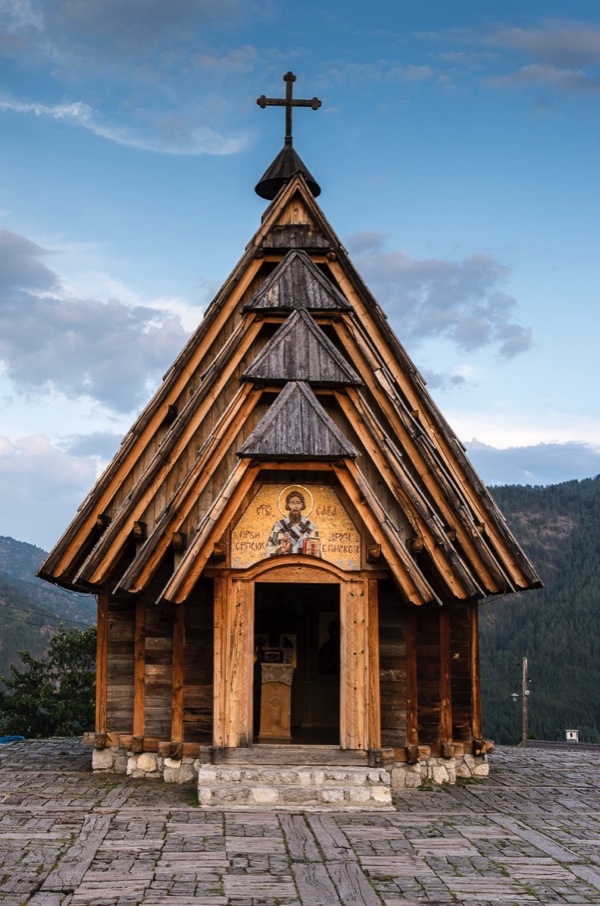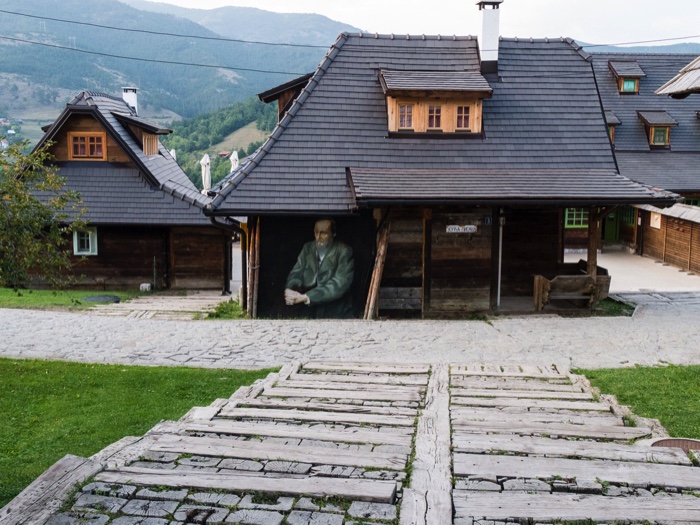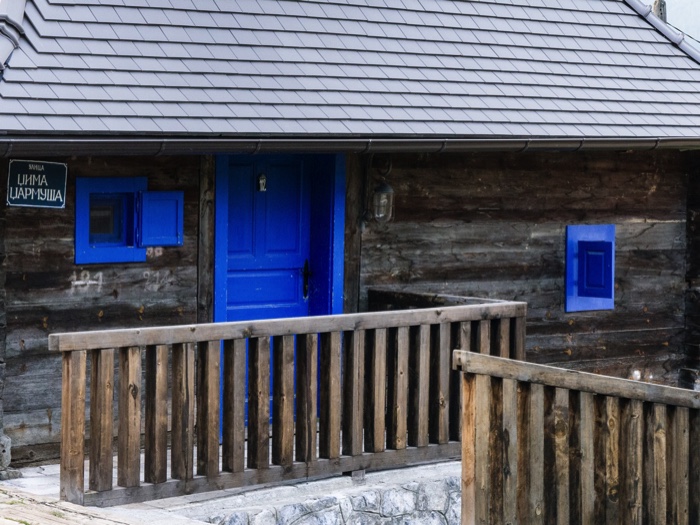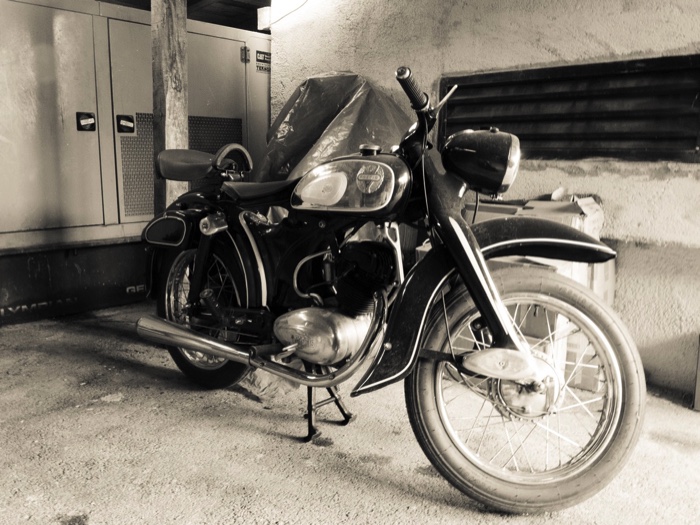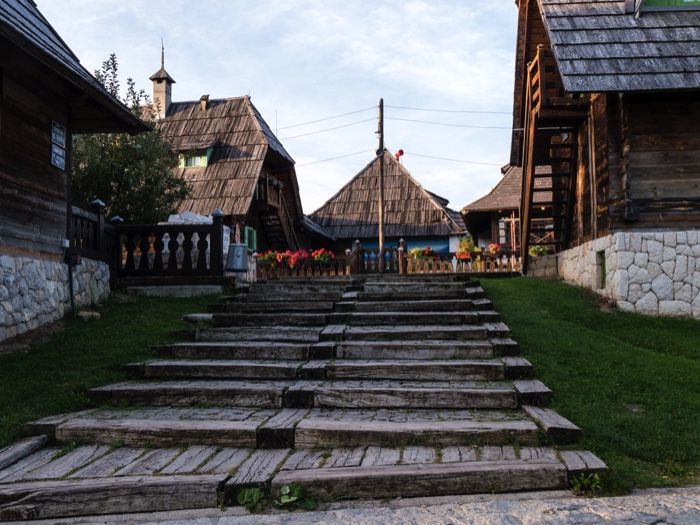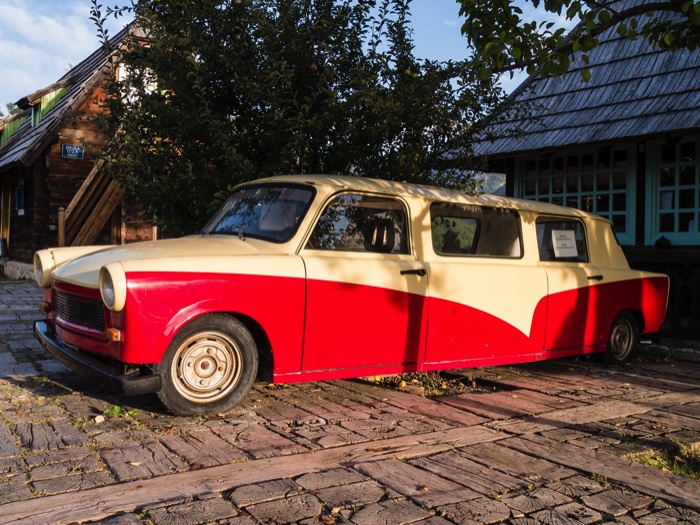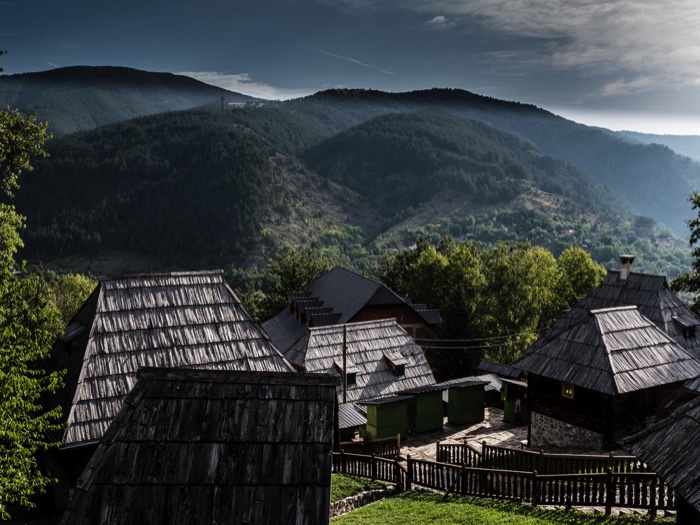 Fellow travelers-
Niko, our guide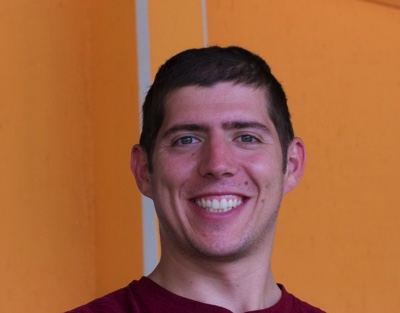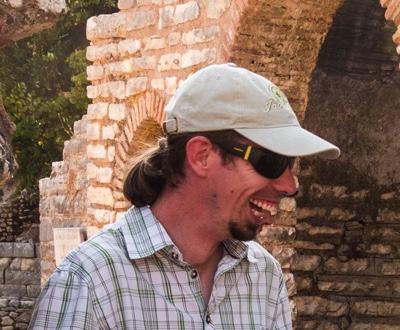 Don and Vicki from Rhode Island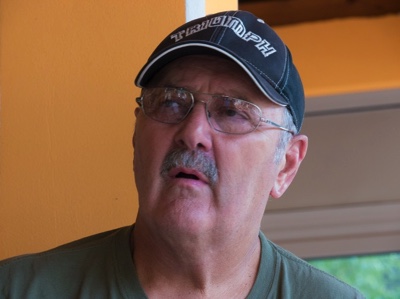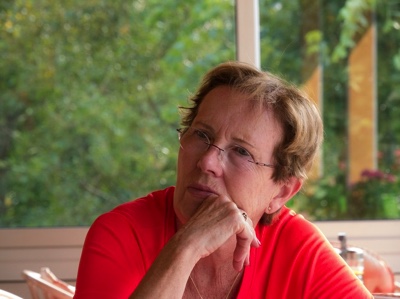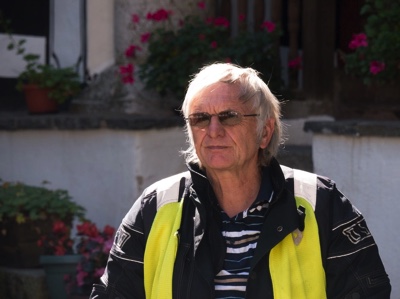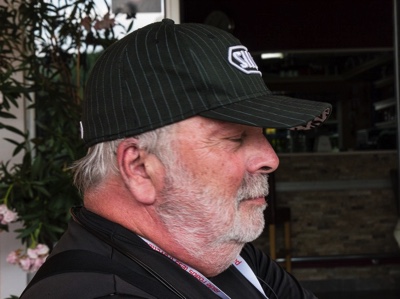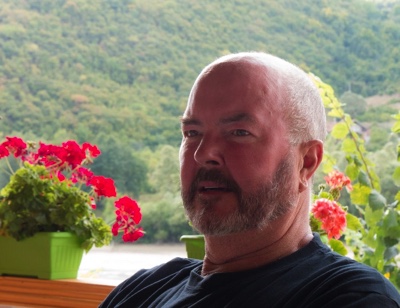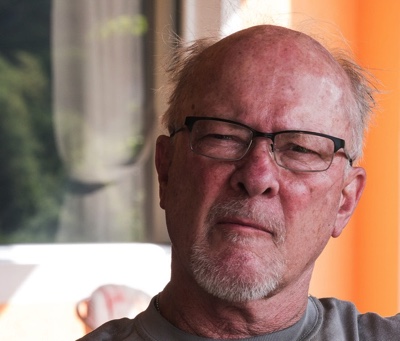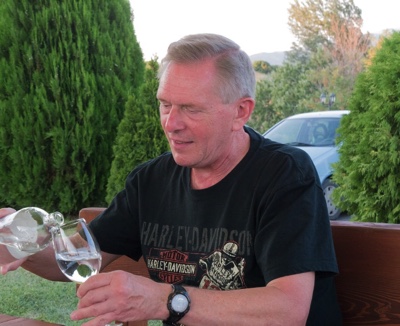 And BackRoadBob from Arizona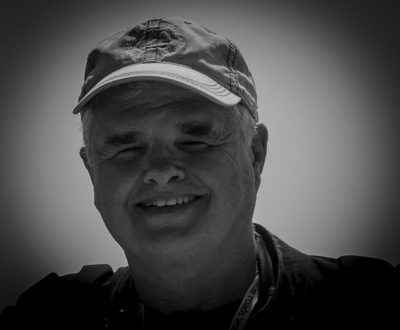 Adriatic Motors Tours has a great number of tours, exceptional ride leaders and support. Their attention to detail and rider's concerns are second to none. I would not hesitate to recommended them if you are planning a trip to this area. Intriguing Southeast Europe is the tour that we did.
Thanks for coming along on the ride!